CONCERTS: Theory of a Big Wreck, Jordan Knight, Royal Wood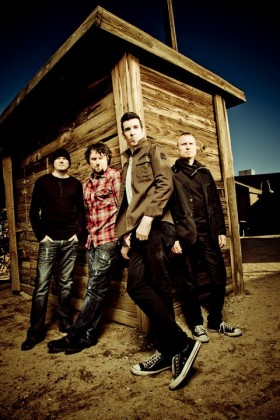 On their own, big bars. Together, the big hall.
In the grand rock 'n' roll tradition of teaming up two slightly disparate modern rock bands to bolster their combined audience, Big Wreck and Theory of a Deadman are joining forces for a winter tour set to swing through town in December. The bands will play the Shaw Conference Centre on Friday, Dec. 14. Tickets go on sale Friday. Both Big Wreck (back from a hiatus) and Theory of a Deadman (no hiatus here) have new records, "Albatross" and "The Truth Is …" respectively.
New Lord of the Boards
Boy-man-band alert: New Kid on the Block Jordan Knight is stepping out for a solo run this fall that includes the intimate Citadel Theatre on Sunday, Oct. 16. Fresh from a NKOTBSB (New Kids on the Block plus Backstreet Boys) tour that turned out far better than anyone expected, Knight is hitting small venues across Canada behind his latest solo record, "Unfinished," which despite its title is actually a complete album.
Tickets are on sale at the Citadel box office. Toronto singer-songwriter Jesse Labelle will open.
Wood Eye?!
Royal Wood, who is part of – what do they call it now? The neo-hipster folk movement? – has a lot of friends in this town, which must be why he's coming back to rock us gently yet another time. On "The Glory Tour," named for his latest album "We Were Born To Glory," released this July, Wood plays at the Myer Horowitz Theatre on Thursday Oct. 26. He was here at the Edmonton Folk Music Festival this summer, at a small theatre show shortly before that. Tickets are on sale now.