Corb Lund returns to play Edmonton in December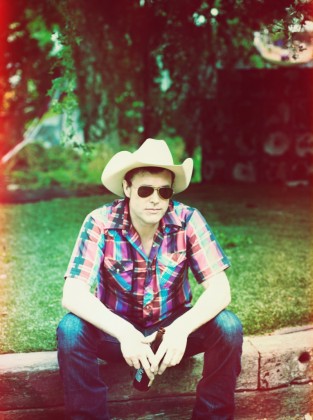 If you missed Corb Lund and the Hurtin' Albertans at their first mainstage appearance at the 2012 Edmonton Folk Music Festival, you'll get another chance this winter.
The Albertan country hero will perform at Northlands Expo Centre on Friday, Dec. 7. Tickets go on sale Friday. The show is part of a world tour behind his most recent album, Cabin Fever, which debuted at No. 1 in Canada, and not just on the country charts, either.
No ordinary country singer, as fans can attest, Lund has a knack for getting to the heart of rural Canadian myths and tales without resorting to any of the clichés often heard in the Nashville country music scene, while still sounding as a country as an Alberta summer day is long. Quite a cool trick. His songs range from the joyously bucolic – songs like "Everything is Better With Some Cows Around" – to seriously environmentalist, like "Gettin' Down on the Mountain, the lead track of Cabin Fever which paints a grim scenario of what might happen "when the oil stops."
Lund – Juno winner and seven-time winner of Roots Artist of the Year at the CCMAs – was recently in Nashville to record a CMT special with Texan Hayes Carll, Lund's duet partner on the song "Bible on the Dash." Other notable tracks on Cabin Fever – evocative enough from their titles – include "(You Ain't A Cowboy) If You Ain't Been Bucked Off" and "The Gothest Girl I Can," which could be heard as a wink to Lund's pre-country days with Edmonton heavy metal band, The Smalls.