WHO NAMED THE BAND: Living with Anthrax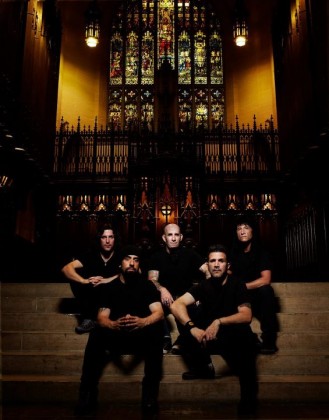 The metal band Anthrax only had one problem with its name – in the tense few weeks following Sept. 11, 2001, when packets of deadly bacillus anthracis spores were mailed to several media outlets and politicians around North America.
Seventeen people were infected, five died. The Edmonton Sun newsroom even got a delivery of suspicious white powder; it turned out to be a hoax.
"It went from a positive thing to a negative thing," recalls Anthrax drummer Charlie Benante. "We just laid low, and we made a little bit of a joke that we were going to change our name to Basketful of Puppies – and the media picked up on it as if it were true. And we never intended that to even go out. People asked us, 'Are you changing your name?' No, we're not changing our name!" He adds, "We're just happy that the Anthrax scare blew over and we were once again able to go on and use the name of the band."
Playing Saturday, Sept. 22 at the Edmonton Event Centre, Anthrax has lived with its loaded handle for 31 years. Benante has been there for most of it, joining up a year after the band was formed – and named – by guitarists Scott Ian and Danny Lilker when they were teenagers. They found the name in a biology textbook.
Benante says he didn't actually know what Anthrax was before he joined, but "it just sounded cool.
"It wasn't a name that had an 'er' at the end of it, like Ripper or, well, I shouldn't say Slayer, but there was a whole influx of bands whose had 'er' at the end of their names, so I blasted that. But I thought the name Anthrax was cool. When I got into the band, I did my own research, found out what it meant and laughed my ass off."
Asked if he thinks the name has affected the band's musical direction – hard to answer when you're inside it and don't know any different – Benante says he doesn't think so. He says he likes the idea of Nashville Pussy declaring they became "instantly more badass" after they picked their name, but the longevity of Anthrax throughout its many trials and band member changes he attributes to a "New York state of mind."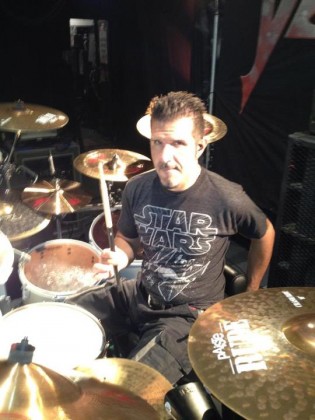 He says, "We just roll with things, take it as it comes, you have this perseverance. I think that's one of the things about us that's always been true. We'll get hit with something and we'll bounce back from it. It's always been the sentiment of the band.
"Growing up in New York, you had this attitude, I'm not saying it's a bad attitude, but it's a New York attitude. I remember travelling to L.A. for the first time, where people found out some of us were from the Bronx and we had these thick accents, and they looked at us a little differently. They wanted to hear us talk. 'Hey, say this, say that.' I felt like a fucking puppet."
Anthrax mixed with the L.A. metal scene of the late '80s "like oil and vinegar," says Benante, who was no fan of the glam-metal movement. He cites English bands as the ones they wanted to emulate: Motorhead, Judas Priest, Black Sabbath, Iron Maiden.
"That's what we wanted to sound like – and we ended up sounding like this," Benante says.
Naming bands, he agrees, is one of the most difficult things musicians can do. He's got a side project he called Stormtroopers of Death (where he plays guitar). But when it comes to album titles, "that's my favourite." Anthrax's latest record, "Worship Music" (marking the return of singer Joey Belladonna) was inspired by Benante waking up early one morning with the TV blaring.
"I don't know how the fucking channel got on, but it was Christian Sermon show, it was called Worship Music, and it just stayed in my head," he says. "I was thinking about heavy metal fans. When it comes to heavy metal, they're the most loyal fans you'll ever find. It's like a form of religion. They're so loyal. They'll never go anywhere else. It's especially true overseas. They just fucking live it 24-7."
The biggest effect from this unusual band name relates to the drummer's own identity. He's not just Charlie the drummer. He's "Charlie from Anthrax."
"That's how I'm still referred to," he says. "Charlie – from Anthrax. You take on that title. I'll be forever known as that – forever. I wear it proudly, every day. I'm 100 per cent."