Book lovers lament expected closure of Greenwoods' Bookshoppe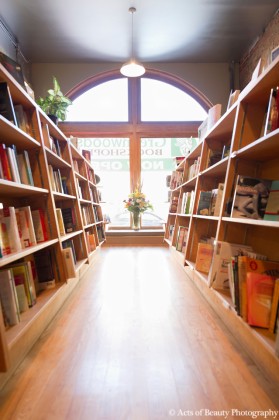 For years, we have been cocky about our bookstores. As city after city lost their independent book sellers, Edmonton crowed: "We have two strong independent bookstores!"
But we crow no more. Although there is no official word from the owners, Greenwoods' Books is closing in about a week, according to discussions on Facebook and Twitter. The shelves are becoming bare and what's left is being sold at half price. A lover of books with a limited budget must refrain from thinking of all the good deals. This is not like the time Blockbuster shut down and we all loaded up on cheap DVDs and video games.
This is Greenwoods' – one of the best bookstores on the planet. Sure, Gail Greenwood could be brisk sometimes, and the politics between them and Audrey's could be annoying, but one couldn't deny that Gail loved books. And Greenwoods' loved promoting local authors.
"Gail Greenwood generously agreed to host the launch of my first book," said author/playwright Marty Chan. "Instead of thinking about the sad day when Greenwoods' closed their doors, I'll remember all the times they supported local writers."
Todd Babiak, author of Toby: A Man and The Garneau Block, says, "For me, Greenwoods' predates Chapters and Indigo and e-books and constitutes a big part of my dream, as a writer: to have a book on the shelf at Greenwoods was success."
"This closure is very close to home and very sad," said a representative for Pages Kensington, one of Calgary's only indie bookstores. "It takes as much commitment from the community to keep a store open, as the devotion from the staff. Like I heard Maya Angelou once say, quoting Terence: 'Booksellers and authors go hand in hand, because nothing is more pathetic than the sight of one hand trying to wash itself.'"
Online reaction to the news about the closure was swift, a mix of sadness and anger. Large box stores like Chapters, online retailers like Amazon, the proliferation of e-books, lack of community support and the rising of rents in Edmonton were all reasons noted for the closure.
Some of that is probably true because times are tough for the bookselling industry. But as one retailer once said to me: "When has it been easy to run a bookstore?"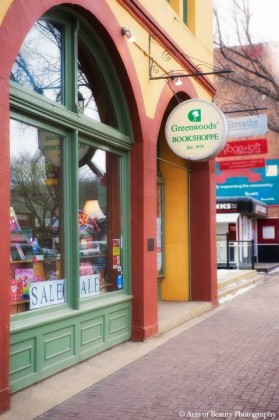 Also, it must be noted that Brad Greenwood, co-founder and partner in the bookstore, died suddenly on July 19. He was the behind-the-scenes business guy at the store, and died at his desk in the backroom of the bookstore at the age of 57. The death of one of the founders hit the family and the staff members very hard, so there is a strong possibility this event could have played a major role in the decision to close the doors.
We must stress that nothing is official yet. Greenwoods' website and Facebook page give no hint of the impending closure (just a note plugging the appearance of David Suzuki and Jeff Rubin at the Garneau Theatre on Oct. 3), which comes quickly on the heels of the closing of Belgravia Books after 15 years of business. You have to ask: Are bookstores are a thing of the past? Are we doomed to only be able to shop at corporate superstores and online retailers? The same thing's already happened to record stores.
No one knows, and anyone who tells you they do is lying. The book industry, from the writing to the publishing to the selling of books, is in a major state of flux. Many claim to know what's going to happen, but no one really does.
What is known is that Greenwoods' sold only new books, many of them written by local authors. Every book sold there resulted in an author making money from that sale. Belgravia was a used book store, and though its closure is a bit sad, it's better for writers and the book industry for you to get your books from the library than from a used bookstore. In fact, it's better for Canadian writers and the Canadian publishing industry for you to buy a book from a major box store, online retailer or as an e-book than from a used bookstore.
Even though we still have Audrey's, and Sharon and Steve Bundarchuk are huge supporters of the literary community, the closing of Greenwoods will hit hard. It's like the time they closed the Sidetrack Cafe. There's now a big hole in the heart of Edmonton's literary community.
(Photos by Acts of Beauty Photography)