EIFF INTERVIEW: Trevor Anderson, the Filmmaker That Got Away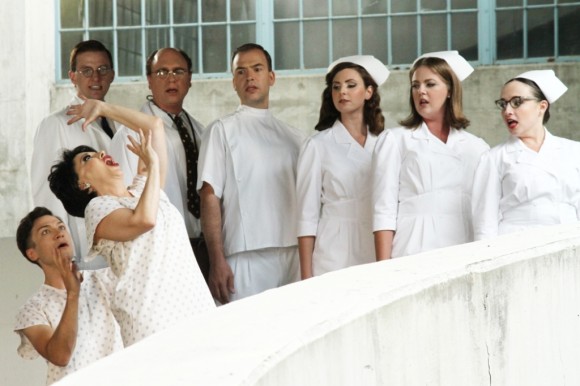 We have waited a long time – maybe too long – for the Edmonton premiere of The Man That Got Away, the latest film by Trevor Anderson. And now that it's finally making its public debut at the Edmonton International Film Festival (EIFF) this weekend, the local filmmaker isn't even going to be here.
At least he has a good excuse. Anderson is currently in Berlin because The Man That Got Away won the Berlinale 2012 festival's DAAD Short Film Prize earlier this year, which comes with a three-month artist-in-residency gig.
"I wish I could be in Edmonton this weekend to attend the festival," Anderson says via a Facebook interview. "The film only exists because of the hard work of many, many people and I wish I could be there to celebrate at our hometown screening!"
We've been following Anderson's career closely since the release of his five-minute short "High Level Bridge," a haunting look at the bridge "where people who live in Edmonton go when we're finally ready to kill ourselves."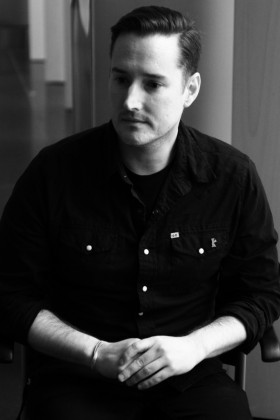 The Man That Got Away is decidedly more upbeat and, at 25 minutes, the longest short film he's ever made. It's a musical based on a true story of Anderson's Great Uncle Jimmy, a small town kid who went to Broadway and befriended Judy Garland while the two were in rehab. The film features six original songs written by Bryce Kulak. It's been earning rave reviews at film festivals around the world, also currently being screened at the Vladivostok Film Festival.
Russia, Berlin, Hawaii, Calgary, Portugal, Texas, The Ukraine, Toronto, Switzerland, Vancouver, Uganda, and finally Edmonton, we're down on the list as we would be for any major concert tour. Many of these were Pride festivals, where Uncle Jimmy is a huge hit. Of all the accolades the film has received, Anderson says the most powerful was being selected for the first ever LGBT Pride and Film festival, Beach Pride 2012 in Uganda, where homosexuality is illegal.
"It gave me a lot of perspective on how good I've got it," Anderson says. "Here were people risking persecution, arrest, and murder, to organize a festival. I was very honoured they wanted to include my film in their historic event, and thrilled to see pictures of their joyful, brave celebration."
As for why Edmonton had to wait so long, Anderson points out his hometown actually did get the first peek. There was a private screening for cast, crew and "supporters" – those who bought a ticket to see the film, in other words. They just couldn't call it a public premiere.
Anderson says, "We waited to have a public screening for a couple reasons: one, we wanted to make sure we didn't steal our own thunder, so we saved the Canadian premiere for as big a festival as possible, which we got when the excellent Hot Docs Canadian International Documentary Festival programmed it in Toronto earlier this year, and two, it's great to be able to have the Edmonton premiere at the Edmonton International Film Festival."
The Man That Got Away will screen this Sunday at 5 p.m. at the Our Own Backyard 4 shorts package: Vimy Ridge, Maud Mary & the Titanic and Doo-Da-Doo-Da. Get complete schedule and ticket information at the EIFF website.
(Photos by Fish Griwkowsky)
More EIFF stories:
For lack of celebrities, films are the real stars of EIFF
Golf meets orphan movie genre in Becoming Redwood