EIFF REVIEW: Oxygen for the Ears celebrates jazz city that Ken Burns missed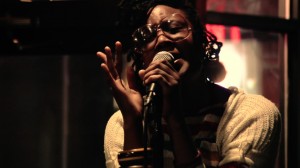 When Ken Burns' 10 part series on the history of jazz premiered in 2001, you can just imagine German filmmaker Stefan Immler watching the segments on New York, Chicago, St. Louis, or Kansas city in his new home-town and screaming, "Hey! What about Washington, D.C.?!"
He'd have a point – and makes it beautifully in this documentary on jazz in the U.S. capital: Oxygen for the Ears, which screens at the Edmonton International Film Festival on Saturday, Sept. 29 at 2:30 p.m.
Why Washington? It was the birth place of Duke Ellington, for one thing, who was not only the greatest composer in jazz but arguably in America as well. It's home to both the Library of Congress, where ethno-musicologists like Alan Lomax hundreds of field recordings which documented the early forms of jazz, blues, and folk music; and The Smithsonian Institute, which later provided a home for recordings done by Moses Asch's Folkways label. Two important figures in the so-called Harlem Renaissance: Jean Toomer was born there and Langston Hughes lived there for a time in his formative years. The city's recently restored Howard Theatre was a landmark in the U Street "black Broadway" district. It began 22 years before New York's Apollo and was the scene of many historic concerts.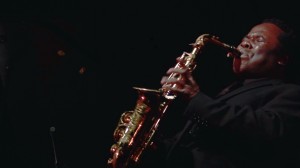 All these facets of the city and many more are covered in Immler's film, which ranges freely across the past, present, and future in its attempt to capture the music, which one musician says is "like an eel, moving fast and can't be defined." For fans of the music, it should immediately become an addendum to the Burns series.
Since Oxygen for the Ears is a few bends past Burns' epic in the river of time, Immler also gets to showcase not only stalwart veterans of the area's jazz scene like Butch Warren, Andrew White III, Buck Hill, Dr. Billy Taylor, and Jimmie "Junebug" Jackson (whose remarks give the film its wonderful title), but also fresh talent who are catapulting jazz into the future: figures like Ravi Coltrane, Dwain Adell, Elew, Steve Wilson and Esperanza Spalding.
Of course, jazz has always had political aspects. The astonishing virtuosity of its players has been almost an advertisement for the civil rights movement. Being the centre of government, Washington was the logical place for those aspects of the music to come into the foreground, and the film highlights the musicians' roles as civil rights leaders and musical ambassadors for America. The film is a rich kaleidoscope of music, voices, history, talent, momentum, emotional colour, and potential, as rich and diverse a celebration as jazz itself.