EIFF REVIEW: Plimpton as Himself reveals genius beneath goofy facade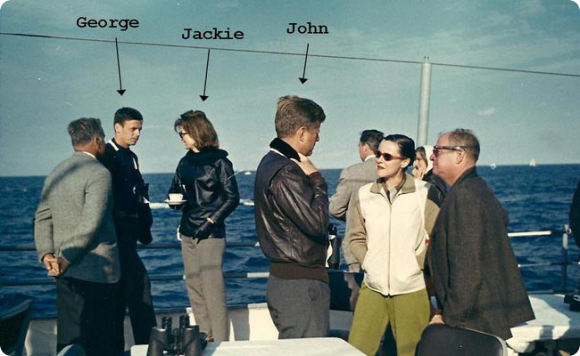 For those who know George Plimpton only as the plumy-voiced, New England accented socialite who appears in TV commercials, "Plimpton! Starring George Plimpton as Himself" will be a revelation.
Screening at The Edmonton International Film Festival (EIFF) on Wednesday, Oct. 3, the film by writer/directors Tom Bean and Luke Poling takes a serious and in-depth look at a man whom many dismissed as a dilettante or some kind of goofy professional amateur, peeling away the layers to get at the complex human being underneath the image.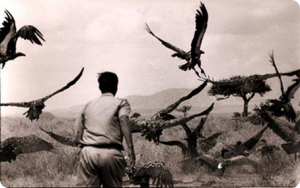 From his early upbringing in a wealthy family, who emphasized family name and professional reputation, to his flunking out of the prestigious school Exeter, Plimpton used charm and humour to deflect focus from his personal ambition of becoming a serious writer. Using interviews with friends and colleagues like Peter Matthiessen, Ken Burns, Hugh Hefner, Graydon Carter and many others, documentary footage (including a police interview from the Ambassador hotel when Bobby Kennedy was assassinated), as well as interviews with Plimpton himself, the film-makers build a surprisingly emotionally affective portrait of a man who was creative, insightful, brave, honest, and above all more talented than he usually got credit for.
An early opportunity as an editor with The Paris Review thrust Plimpton into contact with both past and future giants of literature (names like Ernest Hemmingway, Norman Mailer, and Terry Southern, Gay Talese, Philip Roth and James Salter come up), which may have made him more circumspect about his own efforts. Still, citing books like Out Of My League (1961), Paper Lion (1966) and Open Net (1985), this film makes it clear that Plimpton left a rich legacy of writing that could be seen as a precursor to figures like Hunter S. Thompson, Tom Wolfe, and their disciples under the "new journalism" banner.
His participation in film and television documentaries, as an actor in Hollywood movies like Good Will Hunting (1997), and as a lion of the New York literary cocktail party scene, extended his means of expression until all aspects of his life became interlocking pieces of a much larger work of art, what Frank Zappa has termed, in his own case, "the project/object."
In these times, when reality TV shows have shredded any distinction between amateur and professional beyond repair and are a testament to crass commercialization, Plimpton's accomplishments stand even taller for their aura of taste, wry humour, and simple human dignity.
More EIFF 2012 stories:
Darwin not the end of the Earth, but you can see it from there
Unmade in China better than the film they ruined
Montage makes all the difference in gringo-out-of-water films
For lack of celebrities, films are the real stars of EIFF
Golf meets orphan movie genre in Becoming Redwood
Trevor Anderson, the Filmmaker That Got Away
Oxygen for the Ears celebrates jazz city that Ken Burns missed
Happy Family shatters fourth wall in brilliant Italian comedy