Keep it weird, Bob! We love you for it!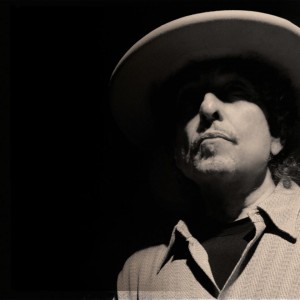 The thrill in seeing Bob Dylan again comes from the powerful aura of uncertainty that surrounds him at all times. What is he going to do this time?
What's he going to do when he performs with Mark Knopfler at Rexall Place on Tuesday, Oct. 9? Maybe trade guitar solos? That would be a riot.
Last time he came through Edmonton, back in ought-eight, Bob decided he wanted to play the organ for most of what turned into a sloppy, bluesy, honky-tonk style cabaret. The show was cool, but he can't play organ any better than he can't play guitar, or worse, harmonica. As usual, he didn't say a word to the audience, not so much as a "Hello, Edmonton!" or even a "Go Oilers!" He and his band artfully and noisily mutilated his best known songs to the point that observers were playing "Guess That Bob Tune?" Most took at least one verse to identify, sometimes more. He sang straight through his nose, as usual, a braying snorgle that turned his well-known melodies into sonic adventures. He actually seems to know exactly where the right notes are supposed to be. He just chooses not to sing them most of the time. Bob plays for his own pleasure.
Call him ornery, call him cantankerous, call him the worst voice with the best songs in the history of popular music, Bob doesn't care. This is part of what makes him great.
Given his reclusive ways, it's always fun to read when Bob spouts off. He, like John Mayer and Elton John and others whose quotes to the press have helped shape – or warp – their careers, says the darndest things. Bob called Ottawa "the deepest hole in the universe." He recently lumped a Rolling Stone interviewer amongst "pussies and wussies" who worry about songwriters lifting lines from other, older, more obscure writers – and cry "plagiarism!" This sort of thing goes on all the time in folk music, apparently. Just call it homage.
Some time ago, Dylan was on 60 Minutes downplaying his role in rock 'n' roll, more or less thumbing his nose at fame. Comedian Bill Maher responded with one of his New Rules: "Bob Dylan must stop denying he was the voice of a generation. Bob, that's not something you get to decide. It's fate and you were it. If your generation could actually choose a voice, don't you think they'd have picked one better than yours?"
As stated in the great tome The Worst Rock 'n' Roll Records of All Time, any great artist worth their salt will infuriate his or her fans from time to time. They were talking about Lou Reed's unlistenable monsterpiece Metal Machine Music, but Dylan can be added to this list – for Self Portrait, in fact, rated the third worst rock record, right behind Metal Machine Music (an album of 70s Elvis between-song patter is No. 1).
Going back near the beginning, 1965, it's legend how Bob completely upstaged and humiliated folk singer Donovan in what was called the greatest folkie throwdown ever. Donovan fans were aggrieved, not to mention Donovan. Just couple of months later, Bob turned around and infuriated his folkie fans at the Newport Folk Festival, was greeted by that cry of "Judas!" A huge career was launched. Could he have planned it better himself?
But then he went away. A motorcycle accident, not that serious, by some reports, gave Bob an opportunity to retreat from the spotlight for a while.
And change his direction! He showed up not too long afterwards with a new country record, Nashville Skyline, and started hanging out with people like Johnny Cash. Didn't see that coming.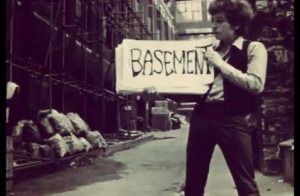 Bob kept his fans guessing. In the '70s, he became a born-again Christian and released two gospel albums. In the '80s, he performed on Live Aid – for Africa – and suggested some of the money be given to American farmers instead. The nerve!
In the '90s, he disappeared again, had some heart trouble, and then turned up unexpectedly performing for the Pope, a rendition of Knockin' On Heaven's Door, reportedly, the lyrics of which His Holiness worked into a speech. Wait, wasn't Bob born again? Then, quite suddenly, after his great but awfully weird Daniel Lanois-produced album "Time Out Of Mind" he won a bunch of Grammys. Dylan's performance on the awards telecast in 1998 was crashed by a dancing shirtless man with the words "Soy Bomb" written on his chest. Bob arched his eyebrow at the intrusion and didn't miss a note – or did he plan the whole thing? Who knows? He never mentioned it again.
And just when we're thinking Bob is such an artistic maverick, such a cool cat of the highest order, "The Times They Are A-Changin'" shows up in a Bank of Montreal commercial.
Gaaa! Infuriating!
Need we go on? Bizarre, inexplicable, unpredictable, mysterious, vexing things seem to happen to Bob Dylan all the time. His career is a five-decade series of strange events. You literally never know what he's going to do next – and you know what? That suits most Bob Dylan fans just fine. In a concert business filled with predictable, pre-recorded bullshit, Bob is a breath of fresh air.