VERY A-MUSE-ING: Scalpers thwarted by paperless tickets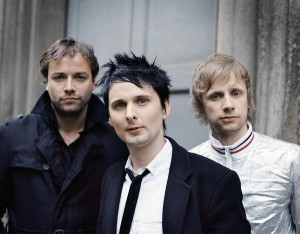 There is still joy in Mudville, for Muse has not sold out – failing to leave scores of disappointed fans, who were not crying that they got buggered by the scalpers yet again.
Not this time – thanks to "paperless tickets." Screw you, scalpers.
After seats to the British trio's Feb. 3 show at Rexall Place went on sale Friday, what was expected to be another scalper bonanza appeared to have been prevented by non-transferable paperless tickets, which Muse used for the general admission floor area. They're just like paperless airline tickets in that only the buyer can use them. That they took well over an hour to sell out is a telling sign that the plan worked, that the floor tickets went to true fans and the evil cyber-scalpers and their nefarious ticket-gobbling robots were thwarted. The Almighty Ticketmaster, which almost always takes the blame when anything goes wrong, has won a small battle in the ongoing War On Scalping.
"Paperless tickets are very effective in thwarting the scalpers," says North America Ticketmaster spokesperson Jacqueline Peterson. "Bands choose paperless tickets when they want to offer their fans the best opportunity to get tickets in a safe place and not be subjected the secondary market and the outrageous prices that scalpers can charge." According to Ticketmaster's own studies, she goes on, an "overwhelming" majority of fans prefer to take this route, are willing to sacrifice transferability for access to good seats. Recent shows by Bruce Springsteen in New York, where paperless tickets are illegal, and in nearby New Jersey, where they are allowed, illustrate the effect: A 75% reduction in scalping in Jersey. Meanwhile, across the river, resellers were asking up to $9,500 a seat in New York.
It's the artist, not Ticketmaster, that decides whether or not to use paperless tickets. The Red Hot Chili Peppers are trying it on this current tour, so is country star Eric Church. Paul McCartney did not.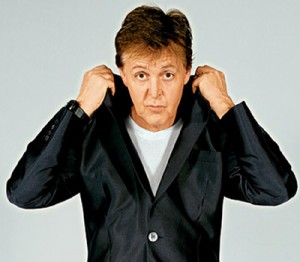 What a mess. Scalpers are making a killing on Paul McCartney. Both of the former Beatle's shows in Edmonton, Nov. 28-29 at Rexall Place, sold out ridiculously fast – and judging from all the tickets that appeared for sale on secondary sites shortly afterwards, some seats as high as $10,000, it appeared that many were purchased by scalper "bots." They work by impersonating many different human buyers at the same time. Ticketmaster invests millions in anti-bot technology, Peterson says, tosses out "billions" of over-limit orders every year, and helps bring offenders to justice. But, she adds, "This is a cat and mouse game and we continually make adjustments to block them, but they come back at us in another way."
There still seem to be lots of Paul McCartney tickets available. First Google hit for "McCartney Edmonton tickets" is the reseller marketplace StubHub.com, which always seems to pop up first in a multitude of similar sites, which lists Nov. 28 McCartney tickets in Edmonton "from $75 USD" with 1,577 tickets left. There are more allegedly available for the Nov. 29 show.
There are also Muse tickets on StubHub. It would be "very challenging," Peterson says, for scalpers to be able to sell the paperless ones, though they're undoubtedly working on a way. Anyway, many of these tickets probably don't even exist. They're bait laid by speculators. Only when they get an offer will the speculators try to fill the order – by purchasing from other scalpers.
"Say you want a horse for $25,000," Peterson explains. "I can assure you that in my two bedroom L.A. apartment I do not have a horse, but for $25,000 I know I can get you a horse and make some money on the side."
Requests to talk to someone at StubHub about this story were ignored.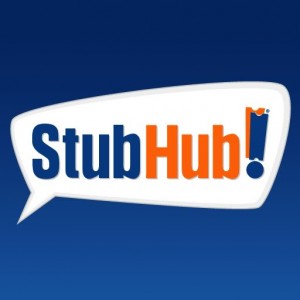 Fans are going to use the secondary ticket sites, Peterson says, in fact many fans actually like them. They wouldn't exist otherwise. Ticketmaster has a dilemma here: The company – which itself is part of the concert promoting giant Live Nation Entertainment – happens to own one of the secondary sites called TicketNow.com. If paperless becomes all the rage, TicketNow would have no reason to exist.
In any case, Peterson insists fans need to educate themselves to avoid getting ripped off.
"Fans need to be very careful when they buy tickets on a secondary site," she says. "They have to make sure they're doing business with a legitimate company." As for counterfeiters, "there is actually no way to tell by looking at a ticket if it's real or not." It's just a bar code on a piece of paper, or not on a piece of paper, as the case may be.
Dave Johnston, marketing director of Alberta concert promoter Union Events, doesn't even like the word "legitimate" to refer to secondary sellers because none of them are, in his opinion. Promoters and artists in general take a dim view of scalpers, branding them as shameless opportunists, parasites, scum of the Earth, etc.
"I'm not a big fan of these people," Johnston says. "They seem to think they have every right to do what they do. Some provinces may disagree with them, but Alberta is not one of them."
Ontario, Saskatchewan and Manitoba are the only provinces that make selling a ticket for higher than face value illegal. In Alberta, it's a free-for-all. For now.
This so-called "after market selling" doesn't benefit the artist at all, Johnston says. Paul McCartney won't get an extra penny of that 10 grand ticket. The resellers, meanwhile, would counter by saying that once a ticket is sold – or any commodity, for that matter – it becomes the property of the buyer to do with as he or she pleases. That's free enterprise. The artists might come back by saying that concert tickets, or used CDs – another contentious issue – are special cases, in the realm of intellectual property and should only be sold once. On and on the argument goes.
Paperless ticketing is not a perfect system. It's not for every show. It prevents giving tickets as gifts – unless you go to the show with the recipient – although one problem that caused an uproar with Radiohead fans in England seems to have been solved: If you buy the tickets but can't attend the concert for whatever reason, Ticketmaster now has a "Sell Your Tickets" button on its website. For a fee, of course.
And of course we'll see how ridiculous the Muse line-up is when the time comes, with several thousand fans trying to process credit cards and valid photo IDs at the same time. Imagine the chaos if the entire arena was paperless. But this seems to be the best method yet to prevent the concert business from turning into an unregulated musical stock market, a free-for-all bazaar run amok with greedy speculators, rogue traders and out-and-out crooks. Fans have clearly had enough of this shite.
A recent experience at the Rush concert in Edmonton – which wasn't even sold out – was an eye-opening experience. Extra tickets were needed for a friend, which involved some complicated street commerce outside of Rexall Place with at least three different scalpers, comparing prices, considering offers, buying one pair of seats, trading up for another better seat, and at the end of all this the friend wound up with an extra ticket he tried to sell himself and come out ahead on the deal.
"It's OK, we do this all the time," he grinned.
It took so long because this buyer-turned-scalper wanted to verify that the tickets were real by checking with – you guessed it – Ticketmaster.
What was it that billionaire J.P Morgan said about shoeshine boys playing the stock market before the Great Depression? Never mind.