Bounty hunter turned opera singer Carl Tanner to sing Aida in Edmonton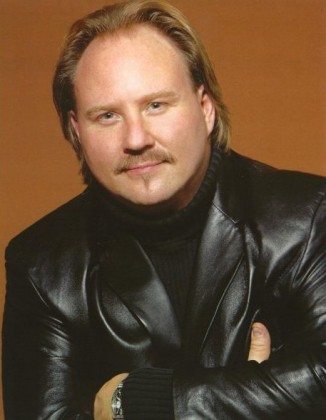 How opera singer Carl Tanner didn't wind up as a country star is anyone's guess.
He's from Virginia. He grew up with country music. His dad worked as the custodian at the church his family went to every Sunday, and where young Carl sang church music with a big, booming voice more mature than his age. He became a truck driver, then a bounty hunter, befriended various country singers and by all rights should've moved straight to Nashville to give Garth Brooks a run for his money. Or at least Dog the Bounty Hunter. The singing bounty hunter TV show? No, never mind.
But opera was the path. And he says he's a liberal. So much for that stereotype.
Tanner, who plays Captain Radames in Edmonton Opera's production of Aida, opening Friday at the Jubilee Auditorium, says he actually didn't choose to be an opera singer. His voice did.
"Maybe I would've been a good bar singer," he says in a raspy twang over the phone, totally unlike his singing voice, "but I have a really good operatic tenor. So it was chosen for me. Whether you believe it's a gift or not, it's definitely a gift for me."
Hollywood is planning to make a movie about Tanner's "crazy back story," he reveals, talking up Jack Black in the lead role – and yes, the opera singer will be singing some country music for the film, which you might describe as Billy Elliot meets the Coal Miner's Daughter. Maybe's Tanner's friend Brad Paisley can be involved.
There have actually been very few intersections between country music and opera. John Denver did a duet with Placido Domingo in 1975, but that's about it. What's the deal here?
"I don't know why," says Tanner, and maybe he can change things. We'll see how his movie does.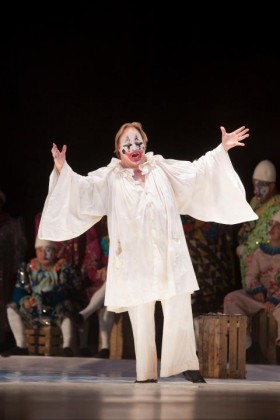 Being the "mama's boy," the youngest of four brothers, Tanner went to the Shenandoah Conservatory of Music in Virginia, since singing was the one thing he thought he was good at, and so he could be the first kid in the family to get a college degree. He ran into a small snag. While he says he could memorize and perform any piece of music after hearing it once, he couldn't read a note. There was a lot of work ahead. He eventually gave up being a singing truck driving bounty hunter and wound up as a singing waiter in New York City, where he was "discovered" by an opera producer. He's been going hard at it ever since.
"It was kind of a sacrilege that I went and did all these other jobs and didn't pursue music," he says, "but I realized that if I had pursued it right away, I probably would not be singing today. A lot of young singers have early success, big success, and I know I probably would've had that. But I've seen what happens to young singers. They get taken on, used up, swallowed up and spit out – and that's the nature of this business. It used to be a business of culture and nurture and refinement. Now it's who sings better."
In that respect, opera is more cutthroat than the popular music business, he says.
"I have a lot of friends who are rock stars," Tanner says. "I talked to Meat Loaf about this. The rock field is a lot more forgiving. You could be sick and your fans would understand. They love you because you're there. You go out and sing sick as an opera singer, the audiences are unforgiving, the administration is unforgiving, it's an unforgiving field. It's sad because we're only human. You want perfection? Go buy a CD."
But the music? Hey, it's opera, doc. The stories are rich, the music is wonderful and Verdi is one of the best. Aida is one of the most famous operas ever for good reason, the tragic tale of a general who falls in love with a slave girl. It sounds like the plot of a particularly sad Hank Williams song, if Hank Williams had lived in ancient Egypt.
Says Tanner, "They're in love and he gives up everything to be with her, and in the end, she gives up everything to be with him. This story has to stir you. How can it not?"
Aida plays Friday at 8 p.m., Sunday at 2 p.m., Oct. 23 and 25 at 7:30 p.m. Tickets on sale here.