CAN-CON CONCERTS: Great Big Sea, Burton Cummings announced

Here's another Canadian band whose continued existence has caused its Generation X-aged fans to exclaim, "Oh, my gosh, we're 40!" – Great Big Sea.
Yes, it has been 20 years since we first fell in love with these guys in college, and everyone's favourite Newfoundland Celtic pirate-rock band is hitting the road to celebrate passing the two decade milestone buoy, playing a two nighter at the Jubilee Auditorium March 12-13, 2013. Tickets go on sale Friday, with the pre-sale starting Tuesday.
Great Big Sea – whose members are so proudly Newfoundland that they even take umbrage at the term "Newfie" – are touring behind the impending release of "XX," the band's first Greatest Hits set, in stores Oct. 30, including six brand new songs; and for true fans, there don't seem to be any other kind, there's also full box set packed with bonus audio and DVD discs. Both sets will also include versions of favourite old folk songs committed to record for the first time.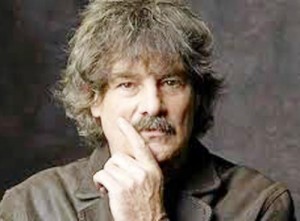 Moving onto another Canadian icon, Burton Cummings will be returning to Edmonton – and right soon.
The moustachioed pianoman from the Guess Who and his band will perform Saturday, Dec. 1 at the Winspear Centre. Tickets go on sale Friday at the Winspear box office. Burton, too, has some greatest hits to celebrate. He is soon to release Live at Massey Hall, his first live solo album, containing hits that span a five-decade career.
OK, go ahead and say it: "Oh, my gosh, we're 60!"