Blue Rodeo to hit Edmonton in January for 25th anniversary tour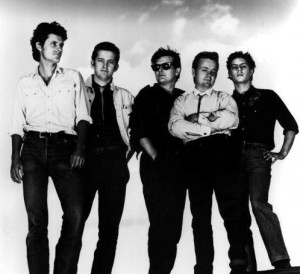 Here's another band hitting a milestone that reminds us how old we're getting – Blue Rodeo has been at it for 25 years, and will celebrate with what is expected to be a night of pure, sweet nostalgia on an extensive cross-Canada tour. Two nights in Edmonton, actually. The band plays the Jubilee Auditorium January 8 and 9. Tickets to both shows go on sale Friday. The pre-sale begins Wednesday.
Fans should hear a cross-section of material – as you can on the new boxed set, at least from the first phase of their career, "Blue Rodeo: 1987-1993," including the band's first five albums remastered, plus other bonus goodies. There may be a sequel.
Blue Rodeo was gently rocking on the "alt" side of country long before this sort of thing became big, but when you boil it down, the principal partners Jim Cuddy and Greg Keelor are more like modern day Everly Brothers. Songs like the plaintive, unforgettable love ballad Try remain ample evidence of that – and there's a lot more where Try came from. Maybe even another 5 years from Blue Rodeo, too, at the rate they're going.