ROCK MUSICAL: Rockers to rock in Rock of Ages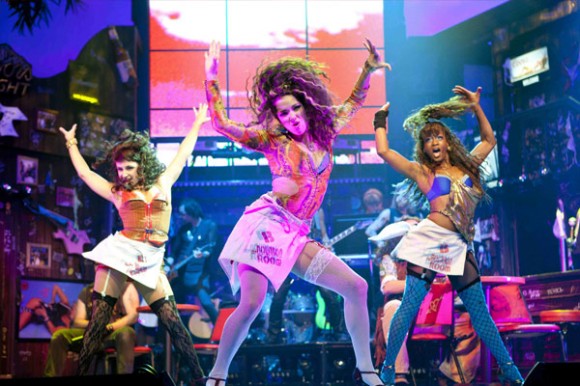 If there's a rock 'n' roll heaven, it might include a part in Rock of Ages.
It may seem that way for rock singer Universo Pereira, who landed the plum role of hard rockin', hard livin' rock legend Stacee Jaxx in Rock of Ages despite having no theatre experience whatsoever. But he was a rock musician and a huge fan of '80s rock – and that's what this show is all about. The touring production of the long-running Broadway hit comes to the Jubilee Auditorium Nov. 6-11.
"I've been a rock singer my whole life," the 34-year-old Connecticut native says, on the phone from Thunder Bay, Ontario, one of many stops on a tour that stretches into September 2013. Pereira's used to being on the road, having played in a number of rock bands over the years, including his own in Nashville, the Red Carpet Rats.
"I wanted a name with a little bit of high class, a little bit of low class," he explains.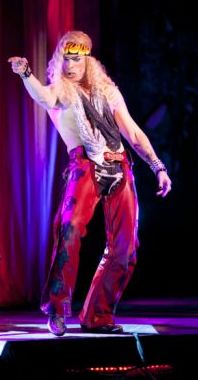 As for winding up as the star of Rock of Ages, Pereira saw a listing for an audition for the touring show, and without having even seen it, gave it a try: "I read the character description, and as naïve and uninformed as I was, I thought 'I can do that.' Luckily for me the powers that be thought the same thing."
Since then, "it's been just an amazing, amazing trip, man."
In true rocker fashion, Pereira says "man" a lot.
Set in 1987, Rock of Ages is a hoary old tale of small town kids trying to make it in show business – all dressed up in big hair and the even bigger sound of bombastic and now inescapable 1980s cheese rock. The cast gets to sing a hard rocking collection of commercial classics by such artists as Foreigner, Whitesnake, Quiet Riot, Journey, Poison, REO Speedwagon and more. The plot involves a famous nightclub scheduled for demolition that hosts one last concert by Arsenal – the fictional band, not the soccer team – a rock n' roll legend fronted by Stacee Jaxx. The seemingly bottomless catalogue of 1980s shlock-rock songs flesh out the story.
Rock of Ages was a hit on Broadway when it debuted in 2009, where it is still playing. It was nominated for five Tonys, failing to win any. One of the nominees was Rock of Ages star Constantine Maroulis, who reality TV fans will remember as a fairly successful rocking American Idol contestant on the show's fourth season. A touring show hit the road in the U.S. and Australia in 2010-11, and made its debut in London's West End in 2011, where it is still playing.
Despite being at pretty much the perfect age to have grown up with the musical backbone of Rock of Ages, Pereira doesn't have especially clear memories of the songs of the era. He had older siblings who were "really into it," so he picked up a lot of the music by osmosis. The songs have become so ubiquitous that they are almost inescapable even if you don't listen to a (shudder) classic rock station.
"These songs are just magic every night," Pereira says, who cites his favourite as Bon Jovi's "Wanted Dead or Alive," which serves to introduce the character of Stacee Jaxx. But the rocker-turned-acting-rocker won't admit to any songs that don't light his fire.
"I like Bon Jovi, I like Foreigner, I like Journey," he says. "Steve Perry from Journey and Lou Gramm of Foreigner are two of the greatest rock singers ever. I'm a fan of their singing, and I'm sure they have influenced me over the years."
His days as a rock musician also helped on the theatre stage. He'd met "a lot of characters who had a lot of the qualities, fortunate or unfortunate, that Stacee Jaxx had. I'm able to pull a lot from that into making my character."