Randy Bachman to bring songs, stories about songs, to Winspear Centre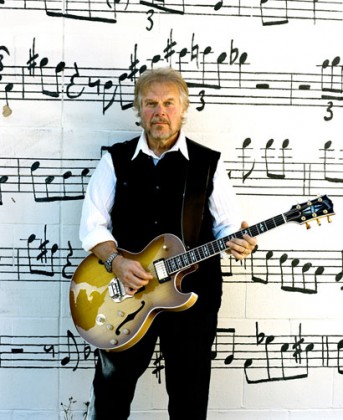 It looks like they just missed another accidental Guess Who reunion.
Randy Bachman is coming to town, playing Tuesday, April 9 the Winspear Centre – the same building his compatriot Burton Cummings will be performing on Dec. 1. Tickets for the Bachman show go on sale Friday. Is there no stopping these guys?
Bachman will be celebrating his own remarkable catalogue of music on this Vinyl Tap Tour – inspired by his CBC radio show of the same name. The subtitle is "Every Song Tells a Story," which is true if you leave it up to the listener, but fans will nonetheless hear a lot more in what are billed as "often humourous stories that brought the songs to life." No word on whether he'll bring up the arguments he had with Burton over who wrote the songs. Probably not. They've since patched things up, reuniting regularly in Guess Who reunions and other projects.
With material from the Guess Who, Bachman Turner Overdrive and solo, Bachman is not hiding the fact that this show will be a trip down memory lane. You may insert a list of impressive facts here: It would include 40 million records sold over as many years and the pleasant assumption that the guy walks to his mailbox in his forested home every Monday to find a giant royalty cheque waiting for him, thanks to full popular culture assimilation of a great number of songs he owns the publishing rights to.