BOOKS: Persistence pays off for lawyer-turned-novelist Peggy Blair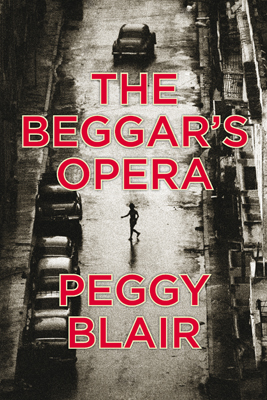 The novel written by former Edmontonian Peggy Blair was rejected 156 times before she met bestselling Scottish writer Ian Rankin in a bar. They talked briefly about her predicament and then out of the blue, he told her to use his name to contact his literary agent – a bit of good fortune that resulted in Blair's first novel, The Beggar's Opera, being picked up by Penguin Canada, plus being sold in Germany, Holland and Norway. A graduate of the U of A Law Program, Blair now lives in Ottawa.
Q: Would you give us quick description of The Beggar's Opera?
A: The Beggar's Opera is a mystery-thriller set in Cuba. A small boy, who had been drugged and sexually assaulted, is pulled from the ocean. The evidence leads the Cuban police directly to a Canadian suspect, a police detective on vacation. The Canadian authorities send down a Canadian lawyer, Celia Jones, to investigate. But the main character is Inspector Ricardo Ramirez, the head of the Havana Major Crimes Unit. He's dying of the same rare form of dementia that killed his grandmother: one of the symptoms is that he hallucinates the victims of his files. And so while he races to indict the Canadian within the 72 hours allowed by Cuban law, he is haunted by the dead child.
Q: Why did you choose Cuba as the setting?
A: I think Cuba is one of the most interesting places on the planet: charismatic dictator, a Communist country subject to a longstanding embargo and chronic shortages, and yet with a well-educated and literate citizenry. At the time when I set the story, the Internet and cell phones were illegal – I thought it would be interesting to imagine how the Cuban police could investigate a serious, politically charged crime in the midst of extreme shortages of even basic items like film and batteries.
Q: You were a lawyer for such a long time, what drew you to writing?
A: I think I probably had the same arrogance that a lot of mystery readers have: I kept seeing the same type of book over and over again and thinking I could do better. But I've discovered writing isn't easy. I have a lot of respect now for the authors like James Lee Burke who can keep turning out gems, year after year: he's in his seventies now and keeps getting better.
Q: You studied law at the U of A and practiced in Edmonton for 10 years; how did your law experience help you in the writing of the book?

A: I couldn't have written The Beggar's Opera without my Edmonton experiences. When I was going to law school, I worked as a Special Constable with the RCMP, so that helped inform the character of Celia Jones (who had also worked with the RCMP before becoming a lawyer). As a lawyer, I defended some pretty serious charges including murder. And as a prosecutor, I worked closely with the police. There is no way I could have achieved the detail required without my criminal law experience.
Q: Most people would quit after 50 rejections, but you kept going after 156 – why?
A: I think there comes a time when it's easier to keep going than it would be to give up. The rejections didn't hurt much anymore and it doesn't take that much effort to try a little harder. I stopped writing querying letters, though, and entered The Beggar's Opera into several literary competitions, including the UK Crime Writers Association's Debut Dagger Award. It got shortlisted and that's when I finally got some traction. But I learned about persistence: the only way to guarantee failure is to quit.