RAP MUSIC: Edmontosaurus stalks the Earth with smart new CD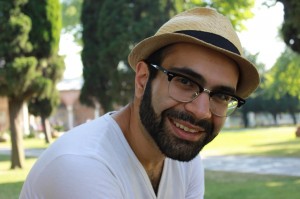 Omar Mouallem wrote a number of those "Top 40 Under 40" profiles for Avenue magazine in his former gig as associate editor – but he's a worthy contender for the honour himself.
Hell, he's top 30 under 30.
Yet the 27-year-old, recently married Edmonton native is humble, saying, "I have not chosen to fill out that application – not yet."
It's OK. We can just do it for him. Raised in High Prairie, Alberta, in what he remembers as a "moderate" Muslim household, before going on to study film in Vancouver, Mouallem has two creative sides. One is an award-winning journalist, the other is his alter-ego rapper named A.O.K., which stands for "Assault of Knowledge." His latest project with partner-producer Dan Currie, Edmontosaurus, releases its debut CD with a show at Wunderbar Saturday night.
The title track was the advance single, a vividly Edmonto-centric song that talks about the local experience – how we're stuck inside eight months a year, maybe we go drinking at the Black Dog, how we love the folk fest, and so on. He raps rhymes like "Don't drop your beer, you'll get Fish Griwkowskied, then we'll cross the bridge like The Big Lebowski." There's an inside joke there somewhere. Perhaps several. The fashion industry gets a poke in "Mac Face," which Mouallem says is the only song he does that gets crowd participation, with its catchy chant-along chorus: "When life gives you mascara, make masquerade!" That's the hit single right there.
On a more serious note, science, religion and philosophy are inspirations. In a track called Icarus, AOK lays out an atheist rhyme, "It's so pathetic that we're expecting a second life before the first is in a hearse, we are praying for the better life. But I can think of a better high than batting your eyes at the sky and seeing something you'll never buy."
For those who only know Omar's sober and balanced magazine work, AOK turns out to be shockingly outspoken and opinionated. Mouallem explains that rap music serves as a personal "diary" in a way that journalism never could. He's free to rhyme what's on his mind.
"I don't write about myself in journalism," he says. "I'm more of a biographer. When I rap it's a chance for me to look at myself."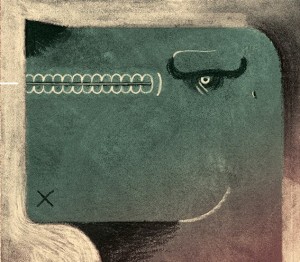 Currie's production on the CD is spare and elegant: maybe a loop of a couple of gritty bars of an old soul tune, or what sounds like little more than bottles clinking together. On top, AOK raps in a style that could be compared to Eminem, if only for the timbre of the voice. The record is a mature, thought-provoking, impressively and proudly outside the status quo of commercial hip hop – and a long way from the sort of music Mouallem was into as a kid.
"I was into ho's," he admits. "I was very fond of ho's. I was very fond of gun talk. I had an affinity for talkin' smack. Biggie Smalls was my thing. When he died, I had a very hard time getting up the next morning … It was my Waterloo, my Kurt Cobain."
The turning point came after Mouallem released two albums in rapid succession when he was a teenager. One, under the name "Papa Smurf" was replete with gunplay and "liberal use of the N-word." The second, under the name "Justice" seemed like a reaction to the first: "An extremely political album, but from the politics of a 16-year-old … and that was equally ridiculous."
From there, he says, "I developed a more – I don't want to say sophisticated – but an intelligent approach. I started to become more conscious of myself, more self-deprecating. By the time I released my first real album, in 2008, called 'If You Don't Buy This CD, the Terrorists Win,' I'd known what I wanted to do: To be a humble rapper who's looking inside from the outside of himself and also looking at the world from the outside. I've sort of stuck to that."
Mouallem, who wound up in Edmonton after plans to travel to the Middle East, specifically Lebanon, were scrubbed when a war broke out, recently won an Alberta magazine award for a piece in 18 Bridges magazine. It's on the topic of his sister's decision to wear the traditional Muslim headscarf, the "hijab" and the unexpected answer he got from her. He continues to write freelance for Avenue and other outlets (including a review of pothead rapper Wiz Khalifa for GigCity). His latest assignment for Avenue is to spend three days and nights at West Edmonton Mall, where he was reached for this phone interview. Being an Edmonton native, he'll have a different and probably more positive slant than some of the journalists who have done this sort of thing before. In 1999, Saturday Night magazine published Jack Hitt's very funny but withering article, "Too Long in the Wasteland: Seven Nights Trapped in the West Edmonton Mall."
Mouallem, who says he's sitting right across from WEM's "Santa Maria" as he talks, exclaims, "What a gorgeous specimen it is."
It's not apparent how much sarcasm there is in that statement, if any. What's clear, and made clear in his work, is his love for his frigid hometown he never imagined settling when he was listening to Biggie Smalls back in the day. Edmontosaurus is worlds away in more ways than one.
The new CD will also be on sale at the Royal Bison Craft & Art Fair Dec. 1 and 2 at 8426 Gateway Blvd.