Billy Talent brings Dead Silence to Edmonton this spring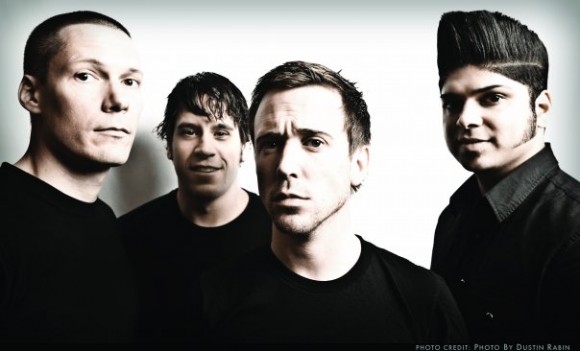 Billy Talent is one band that has lived up to its name – well, half of it, anyway. They've been artfully injecting pop sensibility and compelling stories into a branch of rock 'n' roll they used to call "screamo." You know, where the singer screams instead of sings?
Billy Talent's lead singer, whose name is not Billy but Benjamin Kowalewicz, shrieks his lungs out in almost every tune, whether it broaches the topic of teen suicide (Nothing to Lose, 2004) to the most recent single that deals with the negative side of religion (Viking Death March) to a general discontent with "The Man" in Surprise Surprise. It is quite an effective way to express one's drama and angst, if used sparingly, of course. We'll probably hear all of the above – and more – when the band returns to play Edmonton this spring. Billy Talent hits the Shaw Conference Centre on Friday, March 22, with Sum 41 opening. Tickets go on sale this Friday.
The Toronto band announced the the Canadian leg of its "Dead Silence" tour, in hour of the new album of the same name – which, as it turns out, does not live up to its title. Go figure.