WHO NAMED THE BAND: Mother Mother a double threat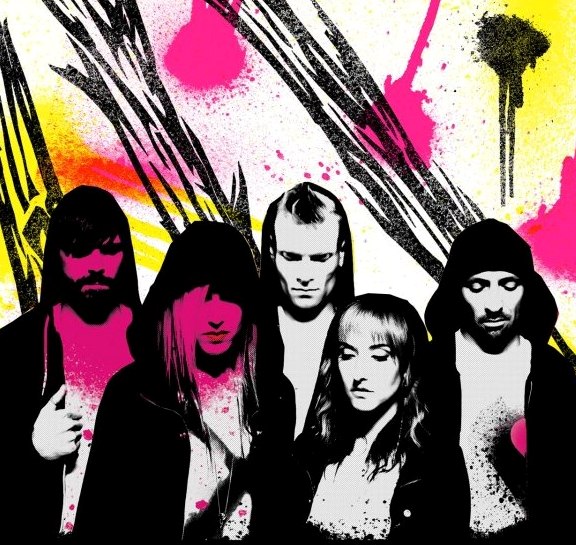 Mother Mother started out as a single "Mother" – a word frontman Ryan Guldemond picked it for its "ominous yet benevolent connotation."
He's just described the sound of his own band, known for a song called Hayloft, with its spooky chorus: "My daddy's gotta gun, you'd better run!"; or more recently Let's Fall In Love – as in "Mommy did it, daddy did it, the funny little monkeys in the zoo will do it, the stupid does it, the ugly do it, only the unlucky of us get to do it."
Ominous. Yet benevolent.
Mother Mother plays Thursday and Friday at the Edmonton Event Centre, a double header, appropriately enough.
Guldemond had been mulling over "Mother" as a good name for a band long before the singer-guitarist and his fellow Vancouverites even realized they were a real band. After playing the only two songs they knew at an open stage one night in 2005, someone asked them what they were called, the singer blurted out "Mother" and it stuck. The extra Mother came when their record label discovered a "myriad" of other Mother bands, and because they didn't want to break the streak, just decided to "double it up." Now it's twice as ominous and benevolent.
"Mother" may be the most powerful word in the English language. She is every human being's first love, creator, giver of life, Goddess incarnate. And yet, there's something disturbing, given all the deep (mainly male) thinkers who seem to be disturbed by mothers. Sigmund Freud wasn't the only one.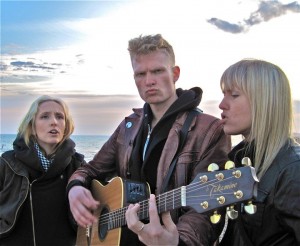 For a band name, it's weird, but it fits, and it works. "There's an ambiguity to it, a feeling of what is that? It could be good or evil," Guldemond says. "And I think we're a bit mysterious in our music, so it seemed appropriate. It's also the title of one of my favorite songs ever: Mother, by John Lennon, who's also a huge musical influence."
Mother Mother is a mysterious band. It's like Pink Floyd in that fans know much more about the music than the people who made it. We're not about to blow it now by digging into the Mother Mother members' personal lives. That Guldemond and others in the band went to a music college should be apparent from the sophisticated rhythmic and harmonic traits in their music. But beyond that, the songs speak for themselves, accessible to the mainstream while coming from outside of it. The sound is dark and rich, heavy on edgy guitar riffs and the close-harmonized siren vocals of the two co-singers Molly Guldemond and Jasmin Parkin. Rounded out by bassist Jeremy Page and drummer Ali Siadat, Mother Mother sounds like Pink Floyd meets the B-52s meets the Talking Heads, and has built – slowly, through four albums over seven years – a base of like-minded fans who understand the darker side of love, even a mother's love.
Mother Mother's latest album "The Sticks" is another mysterious chapter in the story. It refers to a rural locale where a farmer's daughter drama like Hayloft might take place, perhaps – but it's also a state of mind.
"The Sticks doesn't have to be in the woods, or on top of a mountain, it can be whatever form of refuge one takes to get away from the craziness and the distractions of the modern world," Guldemond says. "There are a lot of themes about breaking things down to their purest forms on this record."
The absurd question of how a band name affects the band's musical direction almost always yields interesting answers. Guldemond says, "They are very powerful creatures, mothers. They can come down on you with great vengeance, but they're also accepting and nurturing … It's a nice parallel to what is an innate way we have of seeing stuff."