YEAR IN LIT: The bad, the good, and the wickedly sweet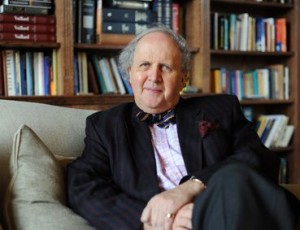 The world is supposed to end in 2012 – and for a moment in late September, the world seemed like it was ending for Edmonton's literary community.
After 30 years of selling books and generously supporting local writers, Greenwood's Books shut down. It was a devastating loss to the local community from an Edmonton institution that helped our local scene become one of the best in the country.
Many blamed the loss of Greenwoods on the lack of support for indie retailers and the proliferation of e-books, but the closing had more to do with the sudden death of co-founder Brad Greenwood in July. He was integral to the operation, and his death hit the family and staff extremely hard. It's understandable why they couldn't continue without him, but Greenwoods will be sorely missed.
On the positive side, Edmonton also saw many great literary events during 2012. One of the best was also one of the smallest – eight people. It was the "Afternoon Tea" with Alexander McCall-Smith (above), author of the mega-selling No. 1 Ladies Detective Agency series. The October Litfest event was free, and sponsored by the Writers Guild of Alberta, so officially you had to be a member to attend. They weren't for membership cards at the door. These lucky eight had 90 minutes of personal conversation with the gracious Scottish author. Never mind the issue of booking a fiction star at a non-fiction festival. This was truly a once-in-a-lifetime experience.
My pick for best book of the year is "Indian Horse," by BC writer Richard Wagamese. Sure, he's not from Edmonton, but Wagamese's combination of two iconic bits of Canadiana – hockey and the native experience – was stunning yet devastating. Books don't usually make me cry (I save that for Pixar movies), but this one broke my heart.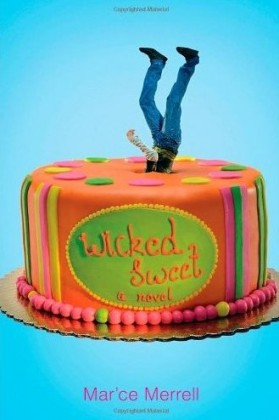 On the local front, two books jumped out at me this year, both very different and written by two very different writers. The first, "Wicked Sweet," by Edmonton writer Mar'ce Merrell, proved once and for all that baking isn't as sweet as it's made out to be. The novel was an entertaining piece of Young Adult fiction featuring real people with real problems, rather than supernatural characters falling in love with other supernatural characters.
The other title was "War & Mir, Volume 1: Ascension," the first book in Minister Faust's space opera trilogy. Featuring some of the most exciting action scenes ever set in Edmonton, War & Mir is story of an Edmonton man who discovers he has some kind of divine power, and a legion of aliens are out to kill him because of it. It's thrilling, and like most great science fiction, it's more of a comment about our society than about blasting aliens.
As for next year, keep an eye for two locals. The first is Todd Babiak's foray into thriller fiction. It was supposed to be called "The South of France," but that will probably be changed. Knowing Babiak, this thriller is expected to be much deeper than most. It's on my Can't-Wait-Read List.
Also coming out in the spring is "The Silo Circuit," a dark private eye novel by Trevor Duplessis, a local author who just happens to be a Gemini-nominated actor. This piece of urban aboriginal noir (a genre after my own heart) features an Edmonton-based Metis PI who gets into more and more mayhem after taking on a strange case. Not to be missed.
Editor's Note:
(Wayne Arthurson neglected to mention himself in this story – the part about him winning the $10,000 reader's choice prize at the Alberta Book Awards in June for his first detective novel "Fall from Grace." It has since been "optioned" for movie treatment. That's the challenge with a lot of GigCity writers – and indeed many artists in this town. If you're passionate about your work, chances are you're going to run into yourself sooner or later. That can be awkward.)