Marilyn Manson returns to shock us again in February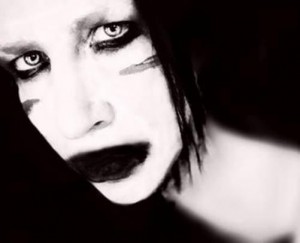 Speak of the devil, and he will come.
Speak of Marilyn Manson, and he will come back – eventually.
Our favourite shock rocker returns to play the Shaw Conference Centre on Saturday, Feb. 9, touring behind his latest album, Born Villain. Tickets go on sale Friday.
It's been three years since Mr. Manson came to Edmonton. Last time, the building was not swallowed up into a flaming crack in the Earth, as some had feared. (And on a previous appearance, there was just one protester, but he turned out to be pro-Manson, and was protesting censorship.) About the worst thing he did in 2009 was wipe his bottom with the Canadian flag – nice to see a nod to his fans North of the border – and the only thing that got butchered was the Eurythmics song, Sweet Dreams (Are Made of This). Good times.
The new album, which sees the the shock-rocker reunite with his longtime guitarist and cowriter Twiggy Ramirez, contains such allegedly shocking and politically charged songs as The Flowers of Evil, Murderers Are Getting Prettier Every Day, and Lay Down Your Goddamn Arms. Shocking, no?
In the press release to announce the string of dates across Canada, Manson is quoted: "We will always be our worst audience, until we stop being an audience and start being an artist. Any art is flesh and blood, no matter how you perform, decorate or display it. But we all want the passionate horror of that blood. And blood is what I am here to bring."