HISTORIC EVENT: Oprah Winfrey to inspire Edmonton in January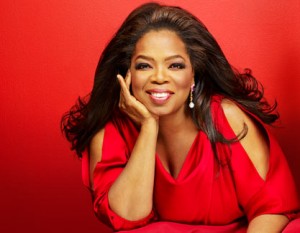 You thought McCartney was huge?
Oprah Winfrey is coming to Edmonton – and right soon! The talk show queen will appear for an "inspirational evening event" on Monday, January 21 at Rexall Place. She'll share her stories, and she's got a few, with an overriding theme to "illustrate ways attendees can take control of their lives to reach their full potential." A Q&A session will follow.
Tickets go on sale Saturday, Dec. 15 – and just in time for that perfect Christmas gift for the wife. There might be a game on that night.
Seriously, while some men may shy away from Oprah because she sometimes seems to put emotion over intellect, and makes stars of nitwits like Dr. Phil, no one can deny she has deeply touched millions – nay, billions – of women around the world. In 25 years of setting the agenda for daytime talk shows, in showing that "talk" can sometimes lead to action, Winfrey has tackled many issues and interviewed many celebrities and world leaders. It would be easier to list some famous person she hasn't interviewed. Kim Jong Il. There.
She is also the richest woman in the world, and she's still raking it in. Tickets to her inspirational appearance in Edmonton start at $112.