LOCAL CHRISTMAS MUSIC: Hot chocolate for the ears, cider for the soul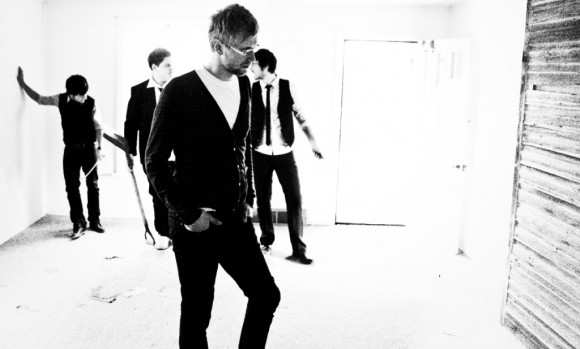 It's hard to know if Edmonton musicians are more or less inclined to record Christmas music than musicians in other places – hard to know because, frankly, we're too lazy to do the math. It's that time of year.
But there are telling signs. Area artists, generally, don't seem as inspired by Edmonton's long beautiful winters as others who live in places with shorter yet equally beautiful winters. You won't hear many local versions of "I'm Dreaming of a White Christmas." There's also a subtle current of healthy cynicism in the local arts community. Some local musicians seem to be allergic to sentiment, perhaps even Christmas itself – especially the perceived crass commercialism of Christmas music made for a profit.
On the other hand, why the hell not? A Christmas album is one of those "get out of jail free" cards that all recording artists have at their disposal – to relieve the pressure of the endless recording-touring cycle – the other two being the Greatest Hits album and The Live Album. Once you use those up, might as well O Holy Night all the way. Or words to that effect.
There are at least three fresh batches of Christmas Edmontonia this year. Here they are:
Darrell Barr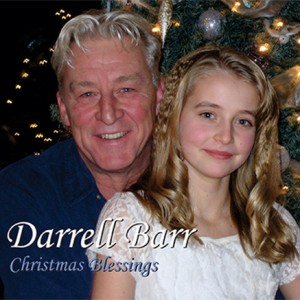 Coming in with the only full-length solo Christmas offering this year, this veteran bar band singer has only recently made moves to be a recording artist after decades of singing in cover bands. From his country offering, "The Ride" last year, he releases "Christmas Blessings" with a show at LB's Pub Friday night. He's got a rich, baritone-almost-a-bass voice perfect for this sort of thing. The Edmonton Journal called it "hot chocolate for the ears."
Standing out from a straight-ahead, take-no-chances and completely uncynical package of religious Christmas standards is the original track that starts it off: "Little Girl Like You." Barr has been doing this song for years, inspired by a little-used topic for a Christmas song: a single father in a custody battle.
"I wrote it for my daughter Tatum when she was quite young," he says. "The song was written about wanting to see her, and the mother's saying, 'you can't see her.' But it's my Christmas with her! 'Well, too bad. I've got Christmases, and this is what we're doing.' It was one of those single parent kind of feeling songs."
That's Tatum on the cover with her dad. Limited time and budget prevented her from being a guest singer. Maybe next time.
The Kids Help Phone will be a beneficiary of the show, holding a raffle for your chance to win a private house concert with Darrell Barr and his pal Bobby Cameron.
Old Ugly's Christmas With Friends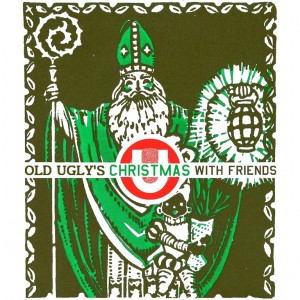 This new collection of cool young neo-folk artists under the Old Ugly Recording Co. label contains a dearth of cheer and good tidings. The music is suffused with ennui, devoid of silver bells, features neither Jesus nor Santa, and is shot through with sadness and discontent – and plenty of acoustic guitars strumming in minor keys with reflective, laconic vocals on top. In short, it's just the thing for grandma! That such an eclectic crew – mainly rootsy artists, with a few ambient electronic offerings – would have such a similar take on the annual holiday creep should give us hope for the next generation. Healthy cynicism, remember?
Sadly, there isn't a CD release event planned for this, but you can download the whole thing – all 19 tracks of this "hot cider for the soul," blurb that – free on the Old Ugly website. Free!
Zerbin
At this rate, they ought to have a whole Christmas album by 2020. This award-winning local band (top picture) has undertaken a quest to record one new Christmas song per year, the latest a rousing treatment of "God Rest Ye Merry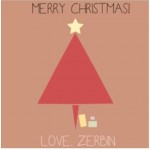 Gentlemen." The band takes some delightful creative liberties with the arrangement without mangling it beyond recognition, while infusing the standard Christmas song written by our old friend, Mr. Trad Anon, with a perfect blend of Christmas sentiment and sober reflection. Zerbin does an equally fine job on other three tracks, Oh Come, Oh Come Emmanuel – which comes off like an acoustic U2 – along with For All and Oh Holy Night.
With the band just finished a mini Christmas tour of small-town churches, which would've been something to see, this album is going to be killer when it's finished – provided there are still such things as "albums."