WRITER CITY: Marv Machura on Truth/Beauty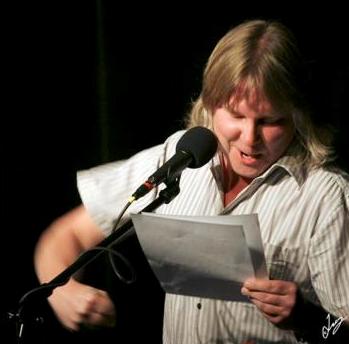 Dubbed "Edmonton's hottest folk rocker" by a local radio station, Marv Machura is also one of the smartest. He's not only been a working musician for the past 30 years, he's also a teacher and a public speaker with a fascination for Marshall McLuhan. Machura's first book of poetry, Wonder, 30 years in the making, will be released on Thursday, December 20th at Brittany's Lounge (10255 97 Street), at 7 pm.
Elevator Pitch: "The book, a collection of poetry about spring, summer, fall, winter, youth, age, society, and love, is also about those moments of clarity that come to us sometimes when our experience transcends the human case in which our lives are bound, and we catch that all-important glimpse of truth/beauty."
Q: How did your first book take such a long time?
A: "The book has been labour of love for the past 30 years. But I started working seriously on this book this past spring. I started collecting and revising a bunch of my work from over the years. Some stuff published, some not. It began to take shape slowly and laboriously. An unbelievable amount of work went into it; similar making a record with three-minute songs on it. Perhaps only those who have done the hard work of polishing and polishing and revising and revising and editing can appreciate this."
Q: How do you compare songwriting with poetry?
A: "A song, a story, or a poem are very different forms for me: I somehow just know when an inspirational moment of truth/beauty will end up being a song, a poem, a story, or a presentation topic. How? I'm not sure, but I know. Each has its own media and 'the medium is the message.'"
Q: You're also a teacher, public speaker and a working musician; where do you find the time and strength to write?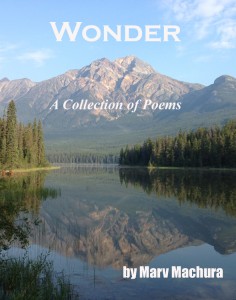 A: "I write all the time: I have to do it. Typically, in the mornings I write and in the evenings I revise. But when inspiration strikes I have to get it down: I sometimes stop driving to write it down or I'll run to get my book. Writing is a joy, revision is work, but it is okay either way. I also don't watch TV or follow pro sports or let mass media in all its monstrous forms and insatiable appetite for our time and energy eat needlessly at my life. I have lots of time. McLuhan taught me this trick."
Q: Yes, Marshall McLuhan, you also do a presentation about the man. Where did your fascination with him come from?
A: "I first came across McLuhan when doing undergraduate work at the U of A. He explained the twentieth century to me. I have read every book and article he has written, I think. Many more than once. "Understanding Media" is book I still read regularly and it continues to inspire me. Today, his theories are more important than ever. It is really sad to me how he is not more studied and celebrated. I feel a calling to spread the word about him, because very few are doing it. Sometimes I feel that I am channeling his work, and I want to keep that channel wide open and do more with it in the future."