Who is the Edmonton Person of the Year?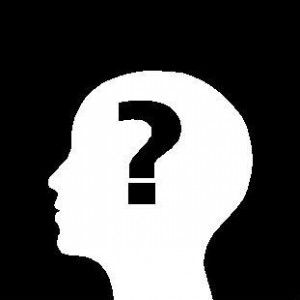 We're making a list – but we'll be checking it three times, at least.
The hunt is on for Edmonton's "Person of the Year," for no other good reason than "why the hell not?" And you – yes, you, reader – can play a part. In the first phase of what will undoubtedly be a difficult selection process, names will be taken. There will be no boundaries, no "top 40 under 40" restrictions. Any local who made waves in 2012 is eligible. Artists, teachers, philanthropists, businesspeople, sports heroes, all are welcome, with the winner determined by reader vote.
Click HERE to email your suggestion, or if you're on Facebook, comment below. Any reader who participates will be entered to win a fabulous prize package that will include some sweet Roger Waters schwag. Details to come.
Some suggestions to get you started:
Daryl Katz – whatever you think of the man or the Arena Odyssey, there's no doubt he is Edmonton's most well-known person, by a wide margin – but does mere infamy deserve Personage of the Year?
Mark Meer – the local actor has quietly, not so quietly, in truth, built a media empire around himself that spans video games (Cmdr. Shepard in the Mass Effect series), TV (Superchannel sitcom Tiny Plastic Men), radio (CBC's The Irrelevant Show), movies (stars in Red Sand, a Mass Effect fan film) and of course the live stage. It would be a rare weekend he wasn't making several hundred people laugh somewhere in Edmonton. Only one thing may prevent Meer's ascendance to No. 1 Local Person: Not a billionaire.
Lynden Dorval – Otherwise known as "Captain Zero," a teacher who got canned from Ross Shepard high school for giving zeroes to students who may have deserved them, against school policy. Actually, he was fired for insubordination, but why split hairs? He has since found a sweet new job at a private school, and his public rebellion apparently has affected some positive change in Edmonton school policy, so it's all good.
Carrie Doll – One of a number of media celebrities in town who might be worthy of Top Personhood, this beloved CTV anchor has also made waves for her charity work, ranging from the Alberta Diabetes Foundation to the Stollery Children's Hospital. Should media types be eligible?
Omar Mouallem – In 2012, this former Avenue magazine editor and sometime GigCity contributor won an Alberta magazine award, put out an album as the rapper A-OK, and was named the new writer-in-residence at the Edmonton Public Library. He's only 26 years old. He also asked not to be included on the list. Is humility enough to be Person of the Year?
Todd Babiak – This award-winning author and former Edmonton Journal columnist has written four critically-acclaimed novels, with a fifth on the way, started a novel new company called Story Engine that uses "story" in the service of marketing, and is one of the most tireless boosters of Edmontonia we have. One of his two blogs is called Magpietown, with its tagline "Why do we live here?", in which he recently spearheaded a campaign to "Make Something Edmonton." And if we're considering bloggers – and we're all bloggers now – Mack Male has to be on the list. Then again, well … media type.
John Mahon – One of the most important behind-the-scenes arts guys in town, the executive director of the Edmonton Arts Council, in his 15-year reign, worked hard to create a major support system for Edmonton artists, building bridges between government, business and arts groups, big and small. He'll be leaving in 2013, and will be missed. The question is: Is one worthy of Person of the Year status simply for doing one's job? The same could be asked of the mayor – another contender.
Corb Lund – Arguably the most famous Edmonton musician in recent times whom we can properly claim as Edmontonian, Lund made an enormous impact on his Alberta fans with his latest, smartest and probably most successful album to date, Cabin Fever. If this is going to be race coloured by the arts, also consider people like activist folk singer Maria Dunn and the rapper and poet laureate Cadence Weapon.
Amy Shostak – The world of theatre yields several strong contenders. As artistic director of the renowned Rapid Fire Theatre company, Shostak, age 27, oversaw a move from the Varscona to a permanent run at the Citadel Theatre, runs an improv comedy program for high school students and has written or co-written a number of plays.
Rosie Dransfeld – This filmmaker focuses on important social issues through the microscope of life in Edmonton, the latest a gritty documentary on street prostitution called Who Cares? It's a work of life-saving potential.
And many more! Make your suggestion now.