ONE FINAL YEARENDER: Eight Edmonton news items of 2012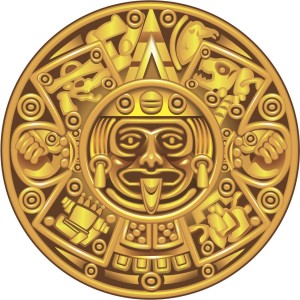 And here you were hoping the Mayans were right and you could FINALLY get out of having to read one more "top stories of the year" list. Sorry. Given Pre-Columbian prophetic abilities, surely the Mayans wouldn't have been able to accurately predict any of these events either:
Former Edmontonian Heads Bank of England
It was impressive enough that St Francis Xavier High School alumni and soon-to-be former Governor of the Bank of Canada Mark Carney was appointed in November to be the next Governor of the Bank of England, but it was more impressive that Carney became the first non-Briton to be named head of the Bank in its 318 year existence. Carney, a former Goldman Sachs exec, became world renowned for his strong leadership as Bank of Canada Governor from the beginning of the economic crash in 2007 through to the end of 2012, and as a result, Canada became internationally recognized as a beacon of light in globally dark financial times, even in the face of personal debt-to-income ratios that exceeded those in the US pre-economic crash.
Katz Bungling
The relationship between Oiler owner and multigazillionaire Daryl Katz and Edmontonians reached new heights in low in 2012 after a series of his gaffes prompted city councillors and residents to serve Mr. Katz with a Salmon Arm Cyber Salute over his plans to have kind city taxpayers pay for his new arena.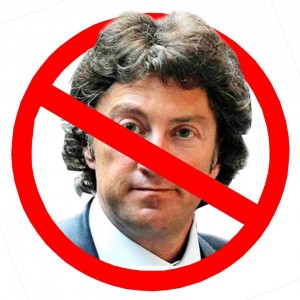 Katz clearly wasn't on top of his negotiating game this year, as nobody fell for his bungled PR attempt to have Edmontonians believe that he was considering moving the team to Seattle because the city wouldn't cop to his terms. Perhaps he was actually in town to pick up some of the business savvy of San Francisco investment fund manager Chris Hansen, who was in the midst of negotiations with Seattle city council over his dream for a new NHL/NBA arena in that city. Hansen seemed to have impressed enough people to be described by the Seattle Times as "charming," "funny," and "refreshingly idealistic," four of the least likely words that could be used to describe Katz. Edmontonians might want to know that Hansen closed his arena deal with the City of Seattle in mid-October, after submitting his initial proposal to city council for an arena there in November 2011.
Here, meanwhile, almost three years after he first proposed the deal, the likelihood of Katz getting his new arena was less likely to occur than a zero deficit US budget. From paying the equivalent of an average Canadians yearly salary for enough space to write an "open letter" to the city of Edmonton, "apologizing" for disrespecting Edmontonians with the Seattle debacle, to not even showing up to explain his plans to city council on October 17, Katz spent the year doing one of the finest botch jobs imaginable on his dream for a new Oilers arena.
Death of Peter Lougheed
Arguably the most important and influential premier in the history of Alberta, Peter Lougheed, who died in September at the age of 84, oversaw the economic development of the oilsands in the 1970's and used his considerable talents to further the influence of our province on a national scale. This was the main platform Lougheed adopted for his fledgling provincial Progressive Conservative party during the 1971 election against Social Credit Premier Harry Strom, and it served to usher in a new era in politics in Western Canada.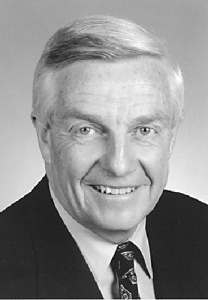 Lougheed's showdown with Canadian Prime Minister Pierre Trudeau in the early 1980's over the National Energy Program was a high water mark in Alberta political history as the province's economic clout vis-à-vis oilsands development in the North was seen across the country.
Arguably one of Lougheed's greatest accomplishments was to establish the Heritage Savings Trust Fund. He accomplished a deal in 1976 on which Steady Eddie Stelmach was unable to stop blinking 30 years later: a royalty review where oil companies ended up paying more money for the right to extract oil and gas reserves within the province. Juxtaposed to an era where the lame duck ideology behind national support for a Chinese company controlling provincial oil and gas resources is being sounded, that the Heritage fund even existed seems more remarkable. Urban legends abounded about how much money had been socked away. Stories were even shared that other provinces were loaned money from the fund to support their infrastructure projects.
For those keeping score, as of September 30, 2012, the fair value of the fund stood at $16.1 billion, which is the equivalent of everlasting thanks of current and future citizens of Alberta to the Honourable former Premier.
Hub Mall Shootings
On June 15, 2012, three people lost their lives over a little more than a quarter of a million dollars in a brazen daytime incident as an armed guard shot his colleagues before robbing the armored truck of its money outside the HUB Mall at the University of Alberta. What's even more astounding is that the accused killer, Travis Baumgartner, of Sherwood Park, Alberta, still thought he could, in the age of instant communication, escape to the United States.
Baumgartner was no D.B. Cooper, as he was apprehended by immigration authorities at a border crossing near Lynden, Washington, two days later and returned to Edmonton to face three counts of first degree murder, and one count each of attempted murder and robbery. The only survivor of the shooting, Matthew Schuman, is still in hospital.
Starving Of Twins
Few people will want to remember this story of two infant girls who had been physically beaten and nearly starved to death while in their parents care earlier this year, but many will be hard pressed to forget.
The two young girls – whose identities were protected via media bans – were taken into protective custody after they were found to be severely physically and medically neglected. Physicians specializing in child physical abuse at the University of Alberta noted upon examining the children that marks on the children's bodies appeared consistent with physical abuse.
One child – Baby M – was near death at time of apprehension and a legal battle ensued to try to keep the child alive. A decision was made by Court of Queen's Bench Justice June Ross to end life support for the child, which was appealed to the Supreme Court of Canada. The parents of the child contended that they could not consent to removing life support due to their religious convictions. The appeal was rejected, and the child passed away on September 20, 2012. Her funeral was held at Al-Rashid Mosque and the parents were brought to the service in shackles.
Nexen Deal
How many countries outside of Africa allow foreign corporations to control the extraction and development of their non renewable resources? Canada has been doing this for years. Prime Minister Stephen Harper let one last deal through the door before tightening foreign ownership regulations earlier this month when Chinese controlled CNOOC Ltd. purchased Calgary based Nexen Inc. for 15.1 billion dollars. The deal has become China's largest foreign takeover. It appears one motivation for sanctioning the deal was to secure a large amount of capital ($650 million) to further develop Alberta's oilsands. Harper was unequivocal in presenting a front that while Canada will take Chinese money to fund Albertan economic development, Canada was changing the rules to keep foreign state owned corporations from buying up Canadian businesses in the rate they have been doing in the last several years. Investment Canada reported that in 2012, 20% of their reviews entailed takeover bids of Canadian enterprises by foreign state owned corporations. In 2008 there were near zero of these same offers on the table.
NHL Lockout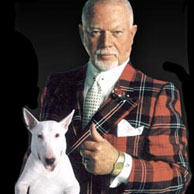 Arguably the biggest non-story of the year, as the biggest accomplishment of NHL owners, players, and the NHLPA in this ongoing saga has been to alienate as many fans as possible. NHL paraphernalia is mothballing in stores, and the reaction of fans to the latest update on negotiations is turning from hopeful anticipation to disgust or indifference. While some say greed is the modus operandi behind this faux Shakespearean tragicomedy, James Mirtle of the Globe & Mail suggests that the real problem is imbalanced revenue sharing between the NHL's most and least successful teams. Birtle argues that it is easier for NHL owners to try to squeeze more money out of the players than to renegotiate revenue sharing amongst themselves.
Whatever the reason, everyone is attempting to maximize the amount of money that no one is making right now. Lawyers for the NHL aren't helping things; they decided in early December to file a class action lawsuit the NHLPA regarding "unfair labour practices."  The consequence ripples across the country, from empty arenas to TVs tuned to Big Bang Theory instead of Hockey Night in Canada to trying to find something else for Don Cherry to do.
As the year winds down, an end may be in sight as the NHLPA have voted overwhelmingly to dissolve the players association to form a trade union. In so doing, they would follow the lead of the former players associations for the NBA and NFL, which both used this tactic to end their respective labor disputes.
Tory Election Win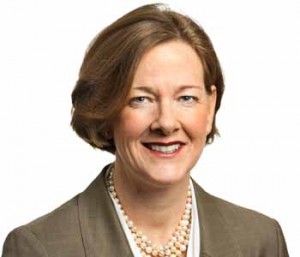 There are only a couple of things in this world that can be predicted with resolute certainty: that the sun will rise in the East in the morning, and that Alberta will elect a PC government. Of course it happened again this election year, with Alison Redford's PCs re-asserting their political dominance, albeit with a few less members – down 12 from 74 in 2004.
The upstart Calgary-based, rural Alberta-supported Wildrose Alliance Party managed to inflict a minor flesh wound on the PCs over the course of the lightning fast 28 day election (if only the Americans could be this efficient) going from a political non-entity to 17 seats and forming the official opposition. Neophyte Danielle Smith takes the helm of the largest opposition party in the province since 1998 when Nancy MacBeth led the Liberal party to 18 seats in Legislature.
There's another year to come, and at least one more End Time prophecy to go – so here's to the Bushmen of the Kalahari's prophecy about the Earth being swallowed by a mutant space goat at the end of 2013. May you survive it in order to read yet another best-of list at the same time next year.
(Daryl Katz photo illustration, above, by Mike Winterz)