BOB SEGER: King of rock songs about rocking rocks Edmonton in March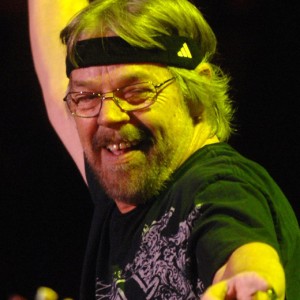 This one has been in the "will get to Edmonton eventually" file for ages, and look how time flies – Bob Seger is finally coming to town.
The consummate classic rocker, perhaps best known for "Old Time Rock and Roll" and other rock songs about rocking, will bring his Silver Bullet Band to Rexall Place on Thursday, March 21. Tickets go on sale Jan. 26.
Seger is touring Canada as part of the first leg the "Rock and Roll Never Forgets" tour, which kicks off in Toledo, Ohio in February. The Detroit Rock City rocker has been more or less going strong and steady since 1969, amassing a remarkable number of rocking rock anthems on the subject of rocking rock anthems equally as memorable as Old Time Rock and Roll, including Night Moves, Hollywood Nights, Like A Rock, Katmandu and more. He'd said he was planning to release a new album in 2012, but obviously hasn't finished it quite yet. The most recent is 2006's Face the Promise, which contains the Vince Gill-penned track "Real Mean Bottle" on a duet with Kid Rock. It doesn't get much more red, white and blue American rock 'n' roll than that.
Amazing thing: Although one can hear his music in bars and classic rock radio across the city, Seger has never headlined in Edmonton. One fan remembers he opened for BTO in the mid-70s, others think it might have been with Black Sabbath. Boomer memories get a little foggy that far back, even if rock 'n' roll never forgets.