TV: Sperm brings Even More Modern Family together in Seed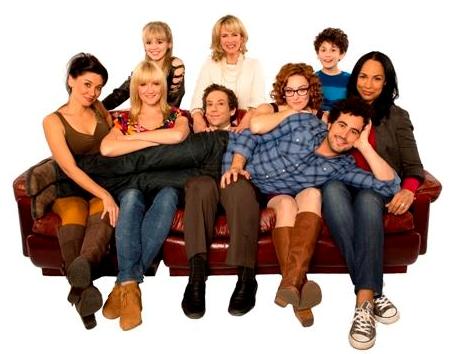 The war on maturity continues to rage hard on all fronts – and "Seed" is just the latest surge.
This isn't just some amusing Canadian sitcom about a charming slacker who sells his sperm and winds up meeting children he thought he'd never see after his sperm bank donor data gets hacked. No, it's even more than Even More Modern Family. It's another hilarious yet terrifying glimpse into humanity's deepest, most secret wish – to never grow up.
An original City television series premiering Monday at 8:30 p.m., the show stars Adam Korson as Harry, who turns out to be an awesome if somewhat unwilling dad to at least two adorable children. There's nine-year-old Billy, who has two mommies, and 15-year-old Anastasia, daughter of an uptight 'n' white couple who can't conceive. Another woman who has sworn off dating is also about have Harry's baby.
The guy's sperm really gets around. Producers could keep this going forever, keep introducing new sperm recipients crying "Daddy!" Sure, the sudden hapless baby daddy concept is not new, but it hasn't been done quite like this before. What becomes clear in Seed is how every grown-up in this show is screwed up, repressed, has anger issues or is otherwise painted as a loser – all except for the hero of our story, who's an overgrown teenager who doesn't want to grow up. Harry is therefore the coolest dad ever.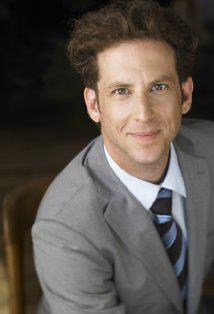 Former Edmonton actor Matt Baram (right), who plays Anastasia's neurotic father Jonathan, sees how adulthood is being mocked, but there's more to it than that, he says.
"The people who have grown up and chosen to get a career and do everything the hard way end up showing up in last place in this story," he says. Jonathan, a suit-wearing tax lawyer, is especially repressed and emasculated because he is infertile, his fish don't swim; but he is a dedicated family man with responsibilities. Married to Janet (Laura De Carteret), an uptight child psychologist, he wants what's best for his teenage daughter even though he knows she technically didn't spring from his loins – though it was news to the kid. Harry, on the other hand, is a free spirit, full of charm, wit, bracing honesty and worldly wisdom, among other things. And secretly, among other secrets, Jonathan wants to be that guy who "wears the leather jacket."
Slacker characters are everywhere in pop culture. Their appeal, Baram reckons, is that "maybe they adapt more easily to society because they're never really had anything, they've never achieved, so they have nothing to lose. It's fun watching these characters, you're watching them come of age a lot later in life. So you get to see an adult being a boy, but also growing into manhood."
Baram, a U of A grad who's now well-established in Toronto's theatre scene, doesn't collect comic books anymore – but he knows a lot of people who do. He's worked with Edmontonians like Mark Meer and Chris Craddock, and his first play in Edmonton was written by Marty Chan. All three of those guys are comic book nerds of the highest order, and proud to admit it. While Chan writes young adult fiction, Meer and Craddock star in the Superchannel sitcom Tiny Plastic Men, about toy testers who don't want to grow up, and we're sensing a theme here.
But they hit a lot different notes in Seed. A discussion of homosexuality is a recurrent theme. Amanda Brugel and Stephanie Anne Mills (another former Edmontonian now in Toronto) play the lesbian mommies to Billy. Nice touch that the young actor William Ainscough happens to look a lot like you'd imagine Adam Korson as a kid.
There's a love interest, as Rose (Carrie-Lynn Neales) winds up carrying Harry's child – in one way or another – in her desire to become a mom without the burden of having a man in her life.
The whole idea of parenthood is given a thorough workover. It's a theme that never gets old, of course, seen in popular shows like Modern Family and The Middle – which Seed has elements of – and for that matter, half of the successful sitcoms in the history of television. This really is a family comedy in a long line of family comedies, despite "mature" content.
"I wonder how much this is going to challenge people's sensibilities," Baram says. "We're talking about sperm here. It opens up a discussion about family, about honesty … the family keeps trying to get rid of Harry, but ultimately comes to the realization that they're a better family for having him. I think it's a lovely concept. You don't necessarily have to be related to be part of a family."
Creator-writer Joseph Raso actually came up with this idea five years ago, Baram says. It was originally a CBC project, but it "wasn't the right fit," and then Rogers-Citytv (since rebranded as "City") picked it up. The first season will air every Monday through the end of April.
"It says a lot for Joseph that he had this idea five years ago," Baram says. "It was way ahead of its time then and now I think it's come into its own. It's OK to put a lesbian couple on television and it's OK to talk about alternative families and he's found a way to make it really funny."
Another funny story: Before Baram got the part in Seed, he'd pitched his own show called "Seeds," about a city couple gone rural. He heard nothing until he picked up a copy of Playback magazine, "and I saw the words 'Rogers are picking up Seed for 13 episodes.' And I thought, oh, my gosh, this is how you find out you get a show! You read it in Playback! No one calls you. That's so gauche. Then I started reading more and it was a show about a sperm donor … and I thought, oh, that's a WAY better idea for a television show."