Boys club at the Edmonton Music Awards nominations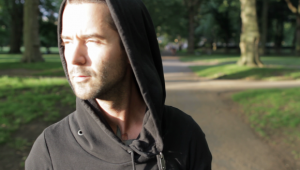 The nominees have been crunched and the numbers are in – and the 2013 Edmonton Music Awards seems to have delivered a healthy cross-section of names to represent Edmonton's music scene.
Corb Lund, Jay Sparrow (right) and Mitchmatic lead the pack with six nominations each – a bit of a boys club, but stylistically diverse, country, alt-rock and rap, respectively. Then we get roots-rock band Owls By Nature with five nods, and trippy rock duo My Sister Ocean just behind with four (including one in the rap/hip hop recording of the year), sharing the quadruple nominee pool with Wool on Wolves, Collective West and Shelbi. The coveted album of the year title is a race between Corb Lund, Mitchmatic, Owls By Nature, The Collective West and Wool On Wolves.
Good thing they have a female artist of the year category. Of the women, Danielle Lowe comes up with three nominations, including country recording of the year and underage recording of the year, and soul singer Nuela Charles with two, among others. With the additional category of "artists to watch" that has 10 nominees, there seems to be a solid focus on emerging Edmonton talent.
Despite some clumping here and there, you would be hard pressed to find any genre of music missing, or a worthy artist omitted in what turns out to be a very long list. The awards will be given out in April.
Album Of The Year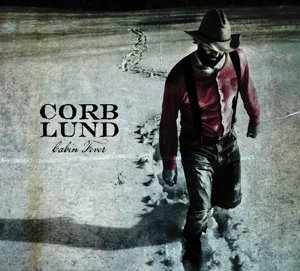 Corb Lund "Cabin Fever"
Mitchmatic "It's Probably Raining"
Owls By Nature "Everything Is Hunted"
The Collective West "Fire: The Ocean"
Wool On Wolves "Measures Of Progress"
Single Of The Year
Jay Sparrow "Cold Winter Song"
Mitchmatic "Why Don't You Know?"
Owls By Nature "Hurricane"
Scenic Route To Alaska "All These Years"
Shelbi "Smooth Whiskey"
Group Of The Year
My Sister Ocean
Owls By Nature
Scenic Route To Alaska
Shelbi
The Collective West
Male Artist Of The Year
Asim Chin
Bryan Finlay
Corb Lund
Jay Sparrow
Mitchmatic
Female Artist Of The Year
Ariane Mahryke Lemire
Danielle Lowe
Michelle Molineux
Nuela Charles
Rend
Underage Recording Of The Year
Benny T
Danielle Lowe
Rebbeca Lappa
Shay Esposito
The Command Sisters
Pop Recording Of The Year
Asim Chin "Road Design For Two"
Bryan Finlay "Good Times"
Flash Jam "Brite Nights (Volume One)"
Jay Sparrow "White"
Michelle Molineux "Explode"
DJ/Electronic Recording Of The Year
Benny T "For The Money
Brother Octopus "Yukilo"
IRATA "Tesla"
Jay Sparrow "White"
SIIINES "Diskosn0"
Rap/Hip Hop Recording Of The Year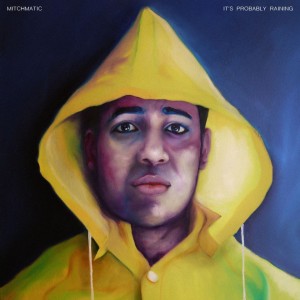 Edmontosaurus "Edmontosaurus"
Kemo Treats "Wino"
Mitchmatic "It's Probably Raining"
My Sister Ocean "On Top Of The World" (Featuring DannyMac & Chips)
Politic Live "Ellipsis"
Country Recording Of The Year
Corb Lund "Cabin Fever"
Danielle Lowe "Patient"
Jake Ian & The Haymakers "Sad & Lonely Broken Man"
Kira Lynn Hladun "Something Like Love"
The Give 'Em Hell Boys "Barn Burner"
Roots/Folk Recording Of The Year
Alice Kos "Fair-Weather Friend"
Corb Lund "Cabin Fever"
Owls By Nature "Everything Is Hunted"
The Collective West "Fire: The Ocean"
Wool On Wolves "Medicine Show"
Rock Recording Of The Year
Greater Than Giants "High Stakes"
My Sister Ocean "Function Control Option Command"
Shelbi "Hells Comin' With Us"
Short Of Able "The Last One's Gone"
Stone Iris "Illuminations"
Metal Recording Of The Year
Enemy Surplus "Chaos Incarnate"
Jezibelle "The Facts"
Keep 6 "Just A Matter Of Time"
KingDoom "KingDoom"
The Order Of Chaos "SexWitch"
Blues and/or Jazz Recording of The Year
Giselle Boehm "Dreaming"
Great North Blues Band "Great North Blues Band"
Jimmy And The Sleepers "C'est La Vie"
Paula Perro "Make It Look Easy"
R&B/Soul Recording Of The Year
Garth Prince "Garth Prince"
Lindsey Nagy "Proud"
Nuela Charles "Aware"
Paula Perro "Make It Look Easy"
Tiger Speak "Tiger Speak"
Music Video Of The Year
BuckNKD "The Facebook Song"
Corb Lund "Getting' Down The Mountain"
Jay Sparrow "Careless"
Mitchmatic "Why Don't You Know?"
My Sister Ocean (Featuring DannyMac & Chips) "On Top Of The World"
People's Choice
Corb Lund
Jay Sparrow
KingDoom
Mitchmatic
Owls By Nature
Scenic Route To Alaska
Shelbi
SIIINES
The Collective West
Wool On Wolves
Artist To Watch
Ben Disaster
Craig Ryan
Etoroma Trio
Jenie Thai
Lindsey Walker
Mars & Venus
One Day Late
The Apresnos
Thrillhouse
Whiskey Jack