Serena Ryder to play Edmonton in April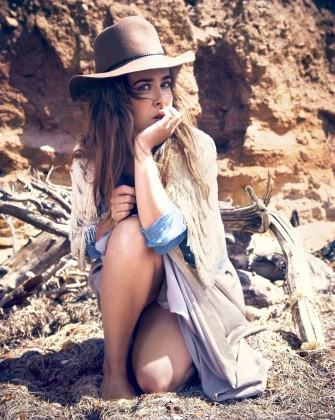 We've been hearing Serena Ryder all over the radio. It's about time we saw her live in a setting that befits her emerging status as the siren of a new order in female pop music – a little Adele, a touch of Florence and the Machine, some Amy Winehouse, not too much, and overall a bright new star in Canadian music.
She performs Monday, April 22 at the Winspear Centre, and that will do as a nice room. Edmonton is just one of the stops on a winter tour behind her new album, Harmony, and the catchy aforementioned single therein, "Stompa." Tickets go on sale Friday.
From from the unassuming 'burb of Peterborough, Ontario, Ryder played in some Christian rock bands before setting out on her own in 2005. She worked with Hawksley Workman, and her alternative cred was cemented. Ryder was named new artist of the year at the Junos in 2008, and her record "It Is OK" the adult alternative album of the year in 2009. This year, she's hoping to break into the US, riding on Harmony's critical acclaim. Gushed the Globe & Mail, "It's the lushest, boldest album of her career – the record she's been destined to make." It's even drawing notice in the US, such as this from the Washington Times: "Like poutine and ice hockey, Serena Ryder has always been bigger in her native Canada than the U.S. It's our loss."
That's a good sign.