Taylor Swift returns to Edmonton in June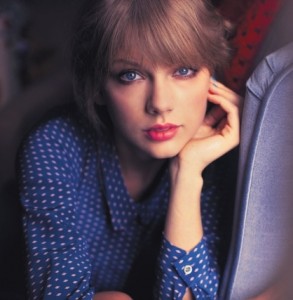 It looks like Taylor Swift has made some room on her tour for Edmonton after all.
The 23-year-old femme fatale will play at Rexall Place June 25 and 26 as part of an extensive tour in support of her latest album Red. With opening act Ed Sheeran – whose duet with Elton John was one of the highlights of the recent Grammy awards (where Swift picked up her seventh trophy) – tickets go on sale Friday, Feb. 22 at Ticketmaster. The presale begins Feb. 19.
In just a few short years, Swift has earned a reputation for being the master of the vengeful bitter break-up song, most notably for her huge recent hit "We Are Never Ever Getting Back Together," coming on the heels of her 2009 breakout hit "We Belong Together" in which she expresses her love for someone else's boyfriend. There's certainly a running theme here. She performed We Are Never Ever Getting Back Together at the Grammy Awards, doing the spoken word part in a British accent to take a poke at her ex-boyfriend Harry Styles from One Direction, which in turn had come up with the mind-twisting theory that a girl is beautiful because she doesn't know she's beautiful.
It's pretty clear that Taylor Swift knows she's beautiful – and no word on whether Styles is going to strike back, musically or otherwise. Swift, meanwhile, has moved on.
The pop music scene is just one big high school, isn't it?