Stewart Lemoine values his Diamond Jubilee Medal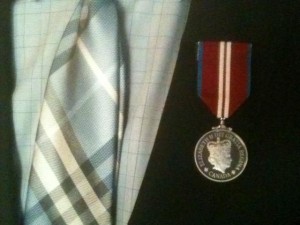 Stewart Lemoine has to be the most decorated playwright in Edmonton.
The founder and chief creative force of the Teatro La Quindicina company based in the Varscona Theatre recently received the Diamond Jubilee Medal, honouring "significant contributions and achievements by Canadians," on the occasion of Queen Elizabeth II's 60th anniversary. It should go well with Lemoine's Golden Jubilee Medal (for the queen's 50th anniversary), the Alberta Centennial Medal, the Tommy Banks Award for the Performing Arts and an induction to City of Edmonton's Cultural Hall of Fame – "And I won the door prize at the pre-Fringe VIP Party this past summer," he adds.
Not to mention his six Sterling awards. Oh, right, we did.
Now there are some who say this isn't such a big deal. After all, 60,000 Canadians have received Diamond Jubilee Medal over the last year, including Justin Bieber and 1,500 mayors, two of whom refused to accept them because they felt that merely being a mayor diminished the accomplishments of more worthy recipients.
Lemoine, however, has no problem with it.
Q: What does winning the Diamond Jubilee Medal mean to you? Do you get to put any cool initials before your name?
A: It's always encouraging to receive recognition that indicates that the work you do is important to more than just the people who live in the immediate area where you do it. No initials though. I'm only slightly knighted.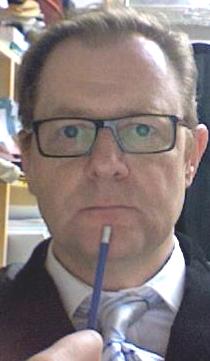 Q: This is an honour that comes straight from the "Queen of Canada" (a term used on the official website). How does that make you feel?
A: Regal? Well, you kinda want to "step up" on the day. I wore a Burberry tie, as I think Her Majesty would expect no less. I suppose a Maple Leaf tartan would have been okay too.
Q: How do you feel about some of the other recipients?
A: It was great to be celebrated alongside so many people in such diverse fields. There were military people and Girl Guide leaders, visual artists and conservationists. I think the diversity made it exciting and made everyone feel a little more valued than they might simply at an award ceremony for their particular field. Filmmaker Trevor Anderson got one too … and I think that's great. He's a little newer to success in his discipline, and at a point where I know it's really encouraging to feel that the greater community has taken notice of your work.
Q: Did this come as a surprise to you?
A: It did. It's not an award you submit yourself for. There's no application process, so it was just a terrific unexpected letter in the mail. My name was put forward by Senator Grant Mitchell, so the notification came from his office.
Q: Do you think that at a certain point a gifted artist stops caring about all the awards they get, if ever they did?
A: I certainly hope most don't stop caring. Awards should always make you feel great, and since I work in a very collaborative field, I always think that anything I get is also a real tribute to all the other artists who work so hard to bring my plays to life.