Motley Crue to commandeer Edmonton in April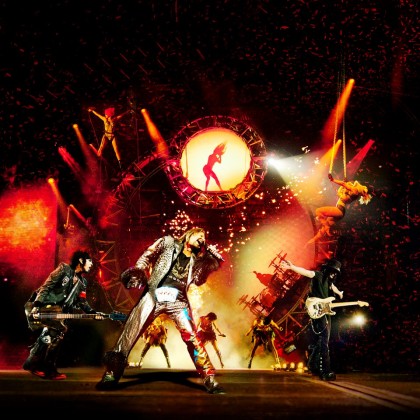 Edmonton has a special place in its collective heart for Motley Crue, and while it's certainly no surprise the boys are back in town – playing Sunday, April 28 at Rexall Place – they're in for a warm welcome.
With Canada's own reformed rock Gods Big Wreck opening, tickets go on sale Friday.
Crue has just announced what is billed |as the most expansive run of Canada in the band's history." Vince Neil and the boys will do 18 shows across Canada this spring in support of … well, no new album, but there's a new song they released last summer, called "Sex." Par for the course, one might say.
The press release goes on to state that Motley Crue has "commandeered" the rock pantheon for more than 30 years. But even if the band members or their people aren't super-clear on the usage of the bigger words, their songs are still deeply etched into the minds of their fans: Girls Girls Girls and Dr. Feelgood, to name but two – and yes, yet again, we are sensing a theme.
We know these guys well! Bassist Nikki Sixx, of course, has become famous as the host of the radio show "Sixx Sense," heard every weekday evening on the Bear radio station. He also put out a photography book in 2011 called "This is Gonna Hurt." Drummer Tommy Lee is one of the rock pantheon's more notable rock drummers, star of stage and screen and reality show. His nightly spiel and "360 Roller Coaster" are sure to be highlights of the upcoming concert. Neil remains one of the most colourful rock frontmen to emerge from the Hollywood rock scene, making up for any vocal shortcomings with sheer enthusiasm. Last and not least, guitarist Mick Mars may be the "quiet one," but his distinctive riffs have driven the band. Without him, it has been said, these guys would be nothing – or at least a commandeered ship without a rudder.