Alabama Shakes to headline Interstellar Rodeo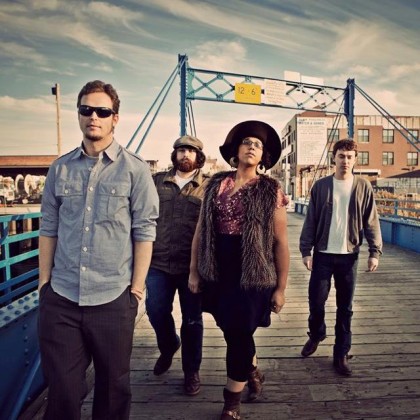 One of the hottest new rock bands on the continent is coming to Edmonton this summer.
Alabama Shakes has been announced as one of the headliners for the second annual Interstellar Rodeo, taking place July 26-28 at Hawrelak Park. The full line-up and ticket on sale details will be announced later this month.
Distinguished by lead singer Brittany Howard – who comes off like a killer combo of Aretha Franklin and Macy Gray – this Alabama quartet's brand of Southern soul has caused legions of critics to fall in love all over again. "Hold On," from its debut album Boys & Girls, was named the best song of 2012 by Rolling Stone magazine, which is not one to make tall claims lightly. Grammy people concurred, nominating the band in three categories, none of which they won, but no matter. It's an honour to be nominated, and besides, Alabama Shakes did pick up the "emerging artist" trophy at the Americana Music Awards (not to be confused with the American Music Awards).