DISASTER DOCS: Who needs Towering Inferno?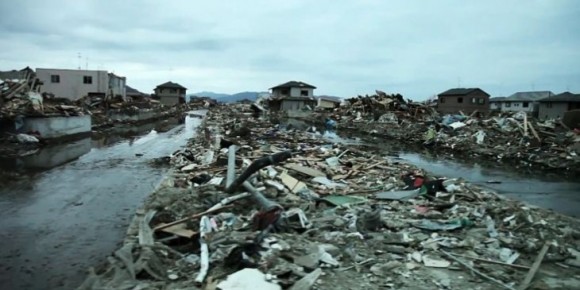 There was no shortage of disaster movies at this year's Global Visions Film Festival, which wrapped on March 3 after screenings of more than 45 documentaries from around the world. Thing is, these were real disasters. Who needs Irwin Allen? Who needs Towering Inferno when you have Twin Towering Inferno?
The festival people haven't crunched the final attendance numbers yet, but they can report that two of the Global Visions disaster docs did good box office. Chasing Ice, with dramatic time-lapse photography illustrating global warming, and an Oscar-nominated soundtrack, was sold out. The opening film How to Survive a Plague, about the early protesters in the AIDS crisis, "had people crying," says Global Visions director Beryl Bacchus. "And laughing." Audiences in general, she adds, "told us that these documentaries are telling stories they night not know about, educating them or inspiring them."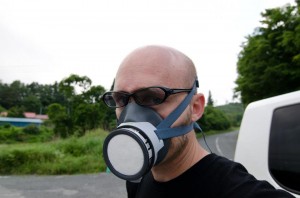 There were two docs this year by Tokyo director Paul Johannessen (right) that deal with the aftermath of the Japanese tsunami – and few decent Canadians could watch them without being shaken to the core. We have it so good here. The filmmaker does a great job of being invisible, of letting the subjects and the stark photography tell the stories.
"Then and Now," which screened as part of a shorts package, takes a grim look at the coastal town of Ishinomaki (top picture), which was particularly hard hit by the tidal wave that followed a magnitude 9.0 earthquake, killing almost 20,000 people in the spring of 2011. This once thriving seaside community was obliterated, and it's still – then and now – a total mess, its inhabitants demoralized. We see haunting shots of cars and houses and God knows what crumpled like so much used tissue paper. We hear first-hand reports of the disaster, of death, and the long, lingering aftermath, with half the people remaining unemployed.
Japan is not a third world country, yet we're shown that this town remains impoverished and depressed. One resident claimed that there were 10 suicides a month following the tsunami, due in part to there being no community support, no community. The people were unable to figure out what to do next and have tried to turn to one another like they never have before. The "now" part in this short but powerful film represents the glimmer of hope, but rebuilding has been very slow. People feel cut off. "Survival," says one resident, "Meant communicating with one another."
There's a great irony here to hear a resident complain that the government has abandoned Ishinomaki, concentrating its resources instead on the earthquake damage at the Fukushima Daiichi Nuclear Power Plant, and then watch Johannessen's second post-tsunami documentary, The Woman of Fukushima, who complain that – you guessed it – their government has abandoned them.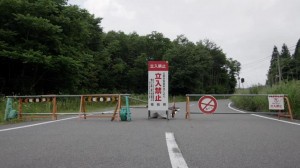 It's hard to know whether to feel depressed or heartened that people half a world away suffer from the same government bullshit that Canadians do. In this case, of course, the stakes are much higher than bungled oil revenues. It's life and death, not only for the survivors living near the crippled reactor, but for the children and grandchildren and countless future generations to come.
The opening shot is eerie: from inside a car gliding slowly down an otherwise abandoned highway, the only sound that of a Geiger counter ticking away, increasing its death rattle as the viewer approaches the roadblock sign – in Japanese, but all too clear: Danger! Stay away! You'd think that Japan of all countries would take a dim view of nuclear energy, but this tale of a group of women who've created a fledgling anti-nuke movement depicts uphill battles, frustrations with media silence and paranoia that everyone in power (literally) is against them.
"Even worse than the [the looters] are the politicians and the electric companies," says one of the subjects.
The main and most dire complaints, among several, is that the safety zone from around the near-meltdown – 20 km – is far too small, the threshold for acceptable levels of radiation exposure far too large, the $100 US a year for living near nuclear reactions a joke. Kids are getting sick, gardens are being contaminated, the viewer is told. This particular group of women, many of whom lived in the area or were displaced from their homes within the danger zone, don't hesitate to point fingers, using the term "gosei yakeru," which means "beyond angry." They chant through bullhorns, deliver pamphlets to passers by and even disguise themselves as pregnant women to make more of an impact at protest rallies.
It's sad that it takes such a disaster (and more waiting to happen in Japan and elsewhere) to draw attention to the nuclear power issue that is just as contentious now as it was during the '70s – witnessed in true stories that are far more frightening than The China Syndrome.