MUSIC: 100 Mile House in the vanguard of folk trend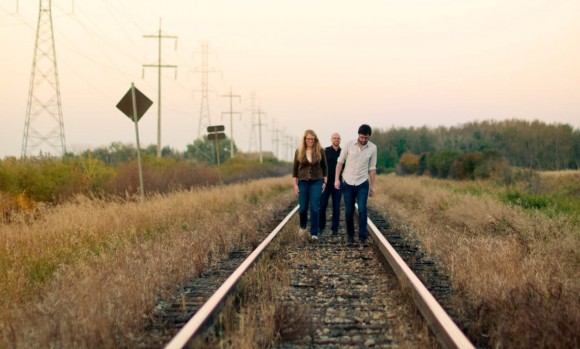 You read it here first: Folk is the latest trend in pop music.
All over the radio we are hearing furiously strumming banjos and mandolins, whomping floor toms, lusty male vocals and rousing drink-along sea chanties writ large, from the likes of Mumford and Sons, the Lumineers and, OK, yes, fun.
To that list, on an Edmonton level, we can add 100 Mile House, which comes out of the box of its slick new CD, "Wait With Me," with – you guessed it – a drinking song. You can hear the single "Last Call" and many more like it for the CD release party happening Saturday at the Roxy Theatre.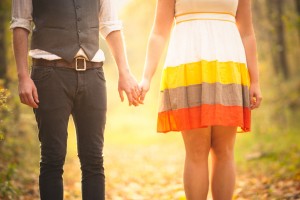 In exploring where this folk-rock band is coming from is a golden opportunity to explore an ancient mystery that has confounded rock 'n' roll historians since there was such a thing as rock 'n' roll: Why many British singers don't sound British when they sing. 100 Mile House's Peter Stone is one of them, a born Brit settled in Edmonton with his Canadian wife and singer Denise MacKay, and formed the band along with mandolinist Scott Zubot.
Stone says it's the "North American influence."
In a British accent on the phone absolutely not evident in his music, he cites bands that came when it was cool to sound British (Arctic Monkeys, the Libertines), even if you weren't British (the Killers), and times when the opposite was true.
"It's weird," Stone agrees. "It also depends on the song. The upbeat rockers I always end up putting on some kind of weird accent. It's just more fun, I guess. In some of our songs I sound really English. But I never try to deliberately sound a certain way. I just sing and it comes out."
More study is clearly needed.
As for the folk-pop trend, he says, "Everything goes in cycles. In the early 2000s, rock was big again with bands like Kings of Leon hitting No. 1. Now I think it's just folk music's turn. In five years they won't even be taking about folk music in there. It'll just be pop music."
And a whole lot of drinking songs in its wake. Stone admits his band mentions drinking a lot. Every genre has its drug of choice, he says, its combination of fun things to do: Marijuana in hip hop, drinking and other activities in rock, and "in folk music, there's more just drinking," Stone says. The question is open whether all this talk of "raising your glass" on top-40 radio hit is the result of the pernicious, subtle influence of folk musicians upon the young impressionable pop stars.
So where is 100 Mile House coming from? Peter and Denise have known each other a long time, have been happily married for eight years. They settled in Edmonton four years ago after trying out London for the same length of time "and it wasn't a hard decision" to stay here. In a way, this band's body of work is a musical photo album of the couple's relationship. What lies unspoken between them can sometimes be expressed in song, Stone says. All couples should be so lucky.
"Some of the time, she'll hear a song I wrote and she'll be like, 'oh, so that's how you're feeling. You are that miserable.' Show Me a Sign is probably the saddest song we've ever done and when I played that to her, it took her a while for her to start singing it. It sounds like it could be a break up song, but it's about losing something together, and trying to find hope together. We'd already been speaking about certain things, so it wasn't a total surprise, but it was that sort of shot to the stomach for her, for me as well."
He adds, "2012 was a hard year … I think 2013 is supposed to be the payoff."
And for all of folk music, too, of course.

Photos by Detour Photography