Mike Plume performs tribute at Stompin' Tom memorial
Last Wednesday, Canada lost the great Stompin' Tom Connors, King of Canadiana, everyman chronicler of Canadian history and life, the Johnny Cash of his country.
A nation mourns.
On Thursday morning down in Nashville, former Edmontonian Mike Plume was lamenting the loss of what he called a "father" figure when he was struck by a lightning bolt of inspiration. He strummed a C chord on his guitar and sang the following words, "So long Stompin' Tom, I can't believe you're gone…"
Three hours hour later, he had a song.
By Thursday afternoon, he'd recorded it in his home studio.
By Thursday evening, a video was made (by Plume's web guy Riss Wiebe)
By Friday morning, it was on YouTube.
Then it went viral.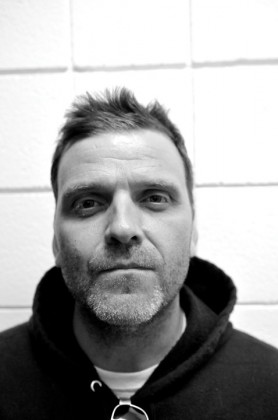 By Sunday it had hit 14,000 views (viral enough for this sort of thing), drawing enough acclaim and attention that Plume has been personally invited by Connors' family to perform the song at the memorial service in Peterborough on Wednesday. TV and radio stations across the country are breaking down Plume's door for permission to air "So Long Stompin' Tom."
Plume couldn't have written a better tune if he had Tom Himself at his right hand – and Plume might even believe he did.
The lyrics, arrangement and even the no-nonsense vocal inflections are in the perfect vein of the Canadian troubadour who set out his simple stories of simple Canadian life so elegantly:
Plume emulates his hero as he sings, "So long, Stompin' Tom, I can't believe you're gone. So long Stompin' Tom, but at least we've got your songs, like Bud the Spud from the Bright Red Mud and the Gumboot Cloggaroo. So long stomping Tom, may God take care of you." Plume adds a personal note, "A billion drunken angels singing with you tonight, and when you see my mom in the front row, tell her I'm doing all right."
There won't be a dry eye in the house.
This is no fluke, no accident, no attempt to "cash in" on a sad event. Plume writes and records songs every day working under a Nashville publishing contract. He writes when it moves him to write, and Stompin' Tom's death sure did.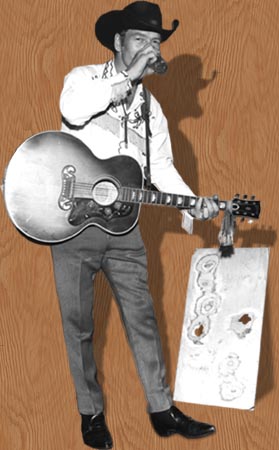 Plume says, "The first thing that went through my head when I heard he died was, well, that's an end of an era. We'll never see another like him… Then on Thursday morning I started to think that this was the first day of my life where Stompin' Tom wasn't a part of it."
Plume says he was originally a fan because his mom and dad were. As a teenager, naturally, he rebelled against the music of his parents – including Stompin' Tom. "I may have even started to treat him the way we treat our parents when we are teenagers. You know what I mean? We know everything, they know nothing."
But then Plume became a recording artist himself, getting his early start in Edmonton before making a life in Nashville 10 years ago. He rediscovered his youthful hero in a big way.
"He put out 'Margo's Cargo' and I loved it," Plume says. "By the time I hit my mid 20's I fell in love with his music. I could not get over how great his lyrics were. Then in 1997 I read 'Before the Fame.' It might still be the greatest autobiography I've ever read, only to be rivaled by part two of his story called 'The Conners Tone.' Wow! Though I never met him, he was always a part of my life, kind of like Johnny Cash was. Or Johnny Carson. Epic figures."
The Stompin' Tom public memorial will take place on Wednesday, March 13 in a fitting venue: the Peterborough hockey arena. Musical guests will include Sylvia Tyson, Dave Bidini, and more, along with various dignitaries like former Governor General Adrienne Clarkson. Asked if he's nervous, Plume responds, "Am I nervous? I wasn't until you asked that question, ya jerk … "