Raffi fights for the rights of the very young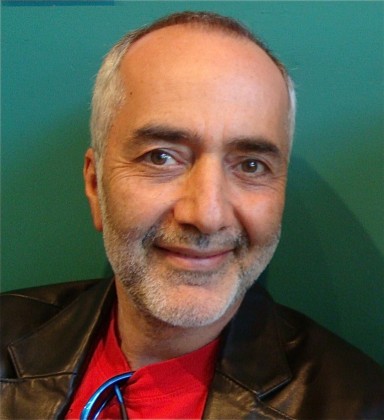 For someone who "accidentally" became a children's entertainer, Raffi sure has thrown himself into it with a passion. Playing at the Winspear Centre on Sunday, his work has ranged far beyond merely singing singable songs for the very young. Never mind Bananaphone. Raffi has become a global crusader for child welfare.
A number of points were brought up during a recent telephone interview, very few of them involving music. There was talk about some of the flashy half-hour toy commercials that serve as children's entertainment nowadays – "not my cup of tea," Raffi says – and the idea that children deserve better.
"I think children deserve the best of us," he says. "Young children who are my constituency, who come to my shows, they're just in the first years of life and they love real songs about real things or about imaginary fun. Their needs aren't sophisticated. You don't have to wow them. You just have to engage then, meet them halfway."
Raffi, full name Raffi Cavoukian, is an Egyptian-Canadian folk musician who holds no degree in child psychology and has no children of his own, and only got into the children's music game after being invited to sing at a school in Toronto in 1970 – where he was a big hit. While releasing more than 20 albums and collecting an armful of honours, he has since honed strong opinions some people might consider offbeat, even radical. He is no fan of children's television, for one thing, and insists that advertising directly to children under 12 is unethical. He's been campaigning to have it made illegal in Canada, where it currently is only in Quebec.
"When you advertise to a young child, the child does not have enough life experience to assess the pitch you're making," he says. "So you're exploiting the child's innocence to make a profit."
Raffi is also writing another book, working title: "Light Web Dark Web, Three Reasons to Reform Social Media Before it Reforms Us," the sort of material that might make him a perfect guest for The Daily Show.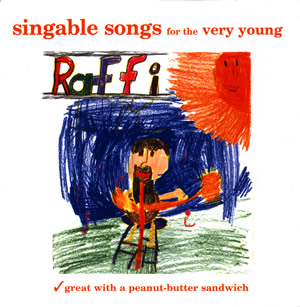 Raffi points out that we're now living in a world where children live in two worlds, one real, one virtual, a strange situation that didn't even exist seven years ago. He says parents at his shows have been telling him that despite their best efforts it's impossible to properly guide their children when it comes to the Internet. Raffi says he wants new laws here, too – particularly after the tragedy of Amanda Todd, the Vancouver teen who took her own life after being cyber-bullied. Bullying has always been around, Raffi says, but "now it gets amplified through social media, and sometimes the harm it does is irreparable." He's formed a group called the Red Hood Project to help with the solution, which is, he says: "It's up to the social media provider, like Facebook, to institute systemic changes for the safety for young users. The onus of safety should be on the provider, and not the user."
As for those who might cry, "what about freedom?" Raffi responds quickly, "Rights come with responsibilities. They do not exist on their own. We live in a community."
Given the fact that social media is running rampant, that a lot of children's entertainment is more gaudy and flashy and commercially motivated than ever – the antithesis to Raffi's own relatively low-key work – with more television, more merchandising, and more commercials for cheap plastic crap than ever, one has to wonder if Raffi feels under siege. Asked if he sometimes feels like he's fighting a losing battle, he replies, "I don't view things that way. I do what I feel is right and what is right by the children and I hope to inspire others to do the same. I can't control what others do, but obviously all of us have to do what's right."
He makes it sound so simple that even a child could understand.
Tickets are still available for Sunday's show, at the Winspear box office.