April Fool's prank goes awry! Dozens outraged!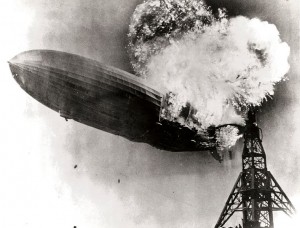 Baby boomers born and raised in Edmonton still talk about an epic April Fool's joke played by 630 CHED, which in the early '70s was the only station everyone listened to: Ed-Tel will blow all the dust out of the phone lines at precisely 7:30 am on April 1, so the public is warned to put plastic bags over their phone receivers.
Thousands of area schoolchildren fell for it.
It's hard to imagine a prank having such mass impact today – where every day is April Fool's Day.
That story about Pope Benedict hiding out in the Vatican to avoid getting arrested for complicity in child molestation? Bogus. Rihanna having a pot leaf tattooed on her butt? Not true. God sending His only son to be tortured and executed to show His love for mankind, whereupon the Son rises from the dead two days later so kids 2,000 years later can eat chocolate Easter eggs? Well, never mind. Snopes.com explodes dozens of urban myths every week. There's quite a backlog.
What's clear is that the good old days of the mass media April Fool's prank are over.
Edmonton city councillor Kerry Diotte came up with a few good ones when he worked for the Edmonton Sun back in the day. He was the newspaper's designated April Fool's prankster.
"My favourite was a story I dreamed up that Alberta was going to invent its own time zone called Alberta Advantage Savings Time," Diotte recalls. "It was going to be the same time as Ontario so we could get an early start on the business day."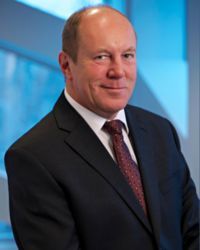 Readers believed it, and were late for work. Diotte also came up with a story that caused mass outrage: about a new city law that made special smoke detectors mandatory in every home, to curb excessive cigarette smoking. Readers believed it because council had just passed tough anti-smoking bylaws. One Sun receptionist was asked to come in on her day off to help deal with the deluge of complaints. Former city editor Erik Floren remembers the story even fooled Canada's national news service, Broadcast News, which reported the story as if it were real. "They were really angry," he says. "They said, 'You can't make up the news! That's typical Sun tabloid journalism!'"
Exactly. A lot of senior editors who wound up at the Edmonton Sun when it launched in 1978 came from Great Britain and the British tabloids' long-established tradition of April Foolery, Floren says. Legend has it that BBC-TV once soberly reported that the spaghetti crop in Italy had been ruined, showing footage of cooked pasta draped over olive trees – and panicked Britons flooded the stores and bought all the spaghetti they could.
Floren recalls that the Edmonton Sun ran another story playing on mayor Jan Reimer's alleged over-taxing, anti-business reputation – about families only being allowed to flush their toilets 12 times a day.
"Extra flushes would be taxed," he says.
The complaint lines lit up from the tall tale of a "Mount Ralphmore" with Ralph Klein's face to be carved upon a mountain in Banff. It might be time to bring that one back. And locals may also remember the story about the late city councillor Tooker Gomberg's proposal to flood the streets in the winter so people could skate to work. Or wait  … that one was real.
Which brings us to the heart of the problem with April Fool's Day in the Age of the Internet. Bad ideas spread so fast that almost any outrageous whim is destined to come true – because there are so many people crazy enough to try it.
Back to the Edmonton Sun, which to this day runs annual April Fool's Day pranks while the Edmonton Journal doesn't, one staffer remembers a bogus full page ad for "Molsun Dry," for powdered beer, long before the real brand came along. A fake story about unearthed Doors recordings brought angry calls from record stores saying such a thing didn't exist – at least until "Doors: Essential Rarities" came along in 1999. And there was another whopper published in the mid-90s about the Banff Hot Springs getting bought by Japanese investors. As Number 2 once said to Dr. Evil: that also … already … has happened. It's only a matter of time until smoking cigarettes is illegal inside your own home. And Mount Ralphmore is in the works.
"I don't really know if the media can prank as effectively given you can check everything out so quickly with a Google search," Diotte says. "Then again, some people are still waiting for that $1,000 cheque from Bill Gates, so there's no shortage of gullibility out there."