40 years later: KISS returns to rock Edmonton in July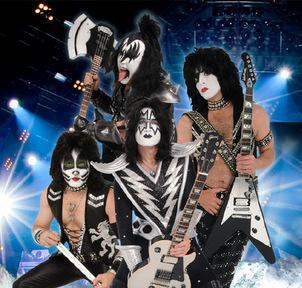 It's going to be one rowdy class of '75 high school reunion when Kiss comes to town this summer. It was the year that Kiss Alive! came out, a formative album for many an area hoser with strong memories of those early thrilling, pyro-ridden shows in Edmonton – and all these years and lost hair later the band returns to play Rexall Place on Friday, July 12. Tickets go on sale Friday. Opening will be Shinedown.
Long in the tooth as well as the tongue but robust in show biz spirit, Gene Simmons will again don his devil make-up, flanked by the star-man co-frontman Paul Stanley, along with those other two guys, in this case not the original members, but guitarist Tommy Thayer and drummer Eric Singer. Close enough for rock 'n' roll.
Giving Edmonton a pass last time around (in favour of Fort McMurray), Kiss is on the "Monster" tour behind the 20th studio album of the same name. Simmons, the mastermind merchandising mensch of the band, hypes it best: "The KISS Army is ruthless. They'd skewer us if we put out records that weren't great. We pushed ourselves on this album, to make not just ourselves but our fans proud. We try to hit a home run every swing we take. If we're going to win, win big."
Consider the gauntlet of high expectations thrown down!