Mumford sells out, KISS does not, bots win again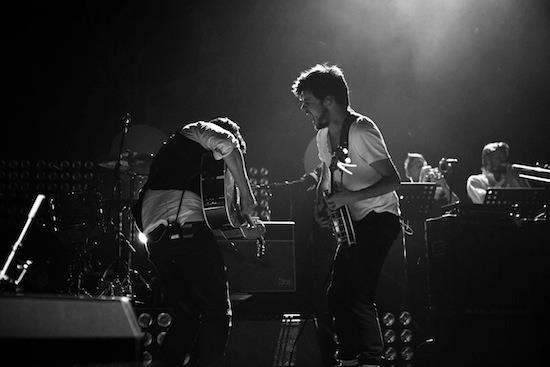 It was a busy day at Ticketmaster in Edmonton on Friday morning as Mumford and Sons went on sale, promptly selling out, at the same time as Kiss, which did not.
Shout it out loud: Modern rock 1, classic rock 0.
In the case of Mumford, at Rexall Place May 22, it's a lot of fans who came out the losers once again – thanks again to the insidious "bots" that buy up huge wads of tickets milliseconds after they go on sale. Bitter Twitterers started complaining as tickets were offered for up to $1,300 apiece on scalper sites just minutes after the show sold out. "Plz find a way stop this" begged one fan. No need to recount any more heartbreaking tweets.
They were even posts offering paperless tickets for sale, which in theory are designed to be used only by the purchaser. They're a pain in the ass, but they seem to work. Or did, anyway. As the Ticketmaster spokesman said in a previous story on this topic: "This is a cat and mouse game and we continually make adjustments to block them, but they come back at us in another way."
The concert industry seems to be suffering from the same thing as the stock market – a place riddled with speculators, rogues and criminals where the little guy gets crushed.
As for Kiss on July 12, tickets are still available. Camping outside the ticket office isn't necessary this time around.