Jason Aldean to bring big country show to Edmonton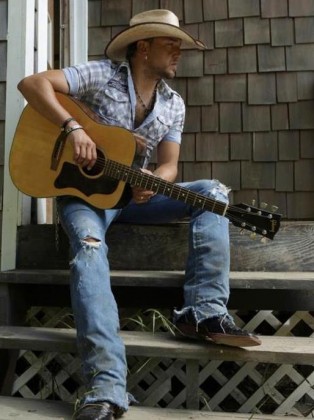 These country dudes sure rise up the ranks fast. Where not too long ago one might've said, "Jason Aldean Who?", the Georgia boy made good is playing the Big House in Edmonton.
Aldean pulls into Rexall Place on Friday, Oct. 4, part of his "Night Train" tour after the smash hit album of the same name. Tickets go on sale Friday. Along with the opening acts Jake Owen and Thomas Rhett, the show boasts 1,750 square feet of video screens festooning an elaborate stage that takes 19 trucks to carry and 130 crew members to set up – upping the "wow" factor considerably when it comes to arena country shows. Not bad, eh? Just five years ago in Edmonton, Aldean was an opening act for a show at the Oil City Roadhouse. Now he's the best male vocalist in country music, according to the Country Music Awards, which ought to know, and huge across North America on the strength of such hits as "Dirt Road Anthem" and "The Only Way I Know," a song with Luke Bryan and Eric Church which begins with the line, "Well, I grew up in one of them old farm towns where they hit it hard 'til the sun goes down."
In country music, like everything else, if you write what you know the world is your prairie oyster.