WHO NAMED THE RAPPER: Classified no secret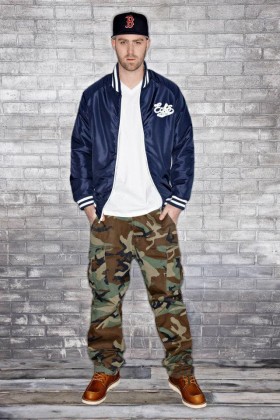 "It's not a good story," warns rapper Luke Boyd, better known as Classified, on how he picked his rap name.
It's not a very good rap name, either, let it be said – though not to his face when he was in Edmonton for a promo tour a couple of months back. He's back to play two sold-out shows at the Starlite Room Wednesday and Thursday, April 17-18.
He says this exchange has happened number of times:
"What's your name?"
"It's Classified."
"Ha, ha, it's a secret? Hey, it's cool, you can tell me."
"No. It's Classified. That's my name. Go ahead and wear it out."
Or words to that effect.
That's about it for nomenclatural woe over what turns out to be almost 20 years in the rap business. At this point, like badly named rock bands challenged to explain themselves, the badly named rapper says with a shrug, "I don't think anyone gives a shit."
He's wrong there. A band (or rapper) name is a indelible totem of identity, a powerful brand in a world where brands are more important than ever. It means a lot even if the subject isn't aware of it.
There are strict rules for hip hop that you don't find in the rock 'n' roll world, which is interesting when you consider how Classified has managed to infiltrate modern rock radio. His single Inner Ninja gets tons of airplay on Sonic radio along with the top 40 stations. There is the No. 1 golden rule: "Keep it Real," which just means being honest when you rap about yourself, which all rappers do as a consequence of being rappers. And why not change the rules and inject some fiction into the genre?
"It's not ours to change," says Boyd. His maverick move came when dumped all the rap clichés he used to be into as a kid – guns, drugs, gangstas, ho's. It made all the difference.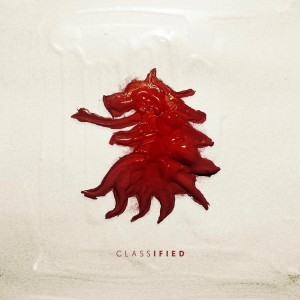 "I became way more popular after that," he says. "I never heard about anyone from Enfield, Nova Scotia rapping about being from Enfield, Nova Scotia, as opposed to trying to pretend he's from L.A. or New York. It was a different view."
For more realness being kept, consult his new album, whose title is also Classified. Self titling albums in mid-career is almost always a signal of a change in direction, so this could count for all the modern rock love.
While Boyd says that if he started now and had to pick a name, he'd just go with his own. Back in the day, that was unthinkable. Every rapper has cool rap name. Snoop Lion is Calvin Cordozar Broadus Jr. Eminem is Marshall Bruce Mathers III. Dr. Dre is Andre Romelle Young. Considering these guys' embarrassing given names, you can understand how this trend kept going. And they all owe a debt to Arnold George Dorsey, who renamed himself Engelbert Humperdinck.
Boyd recalls being a 15-year-old hip hop kid – one of about three at the local high school – and getting ready to cut his first record: "I'm in Dalhousie University in Halifax in the recording studio, which was at the campus radio station. I was doing a little four track thing, getting ready to record a song. I don't even remember what it was. Time's Up, that's it. So I'm a young kid and I need a rap name. I had bunch of other rap names and they all sucked. Like Doobie of the Game. This was before I smoked weed, too. So I was looking through the newspaper, and I saw the classified ads … I told you it wasn't a good story."
Maybe Classified isn't such a bad name after all. It has authority, mystery, it contains the word "Class." Getting past the "people don't give a shit" attitude, Boyd eventually gets into what his rap name has come to mean to him over the years.
"People always consider the name underground," he says. "You know, it's classified, it's secret. I'm not real underground, but I'm not really commercial, either, because I still find the underground very appealing. So I'm not really classified as anything, and I'm kind of a hypocrite, so it kind of worked out. Everyone's a hypocrite."