OPERA: Dark ache of an unhappy soul in Eugene Onegin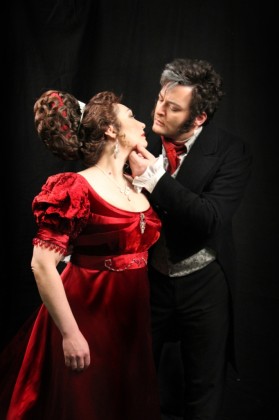 There's a burning question about opera that most opera buffs never talk about because they fear they'll look like complete idiots.
No problem here: Why not just perform all operas in English? Most of opera fans speak English – so why do they keep coming to operas performed in languages they don't even understand? Imagine if the movie industry operated like this. All films would be foreign films.
The dumb question begs the obvious answer: Because it would sound silly.
Consider French composer Léo Delibes's "Sous le Dôme Épais" from his opera Lakme, the famed Flower Duet: "In the simmering oven, on the one hand reaches, come gain the edge, where the spring sleeps, and the bird, the bird sings."
Beyond losing something beautiful and mysterious in (Google) translation, part of the enjoyment of great opera may have as much to do with sonic qualities of the foreign language in question as the music. Every language has its own its own melody, rhythm and timbre beyond meaning. It can't be a fluke that most operas are in Italian. It is the official language of opera the world over, but a lot are in French, too, some are in German, and very few are actually in English.
Which brings us to Eugene Onegin, Edmonton Opera's production of the Tchaikovsky opera opening Friday at the Jubilee Auditorium. It's a grand tale of sorrow in Russian – and as director Tom Diamond says, "Nobody articulates the dark ache of the unhappy soul better than the Russians."
Supported by performances from Edmonton's own world-renowned Shumka Dancers, the principal cast members are all fluent in Russian, but their director doesn't speak a word.
"I do a ton of homework," Diamond explains. "I've been prepping for this for about a year. I direct a lot of Italian opera and I don't speak Italian, I do some French opera, a tiny bit of German opera, and I'm developing a new opera now that begins in Ukrainian. I've directed an opera in Cantonese. I don't speak any of those languages."
Diamond, who was a judge on the Gemini-winning Bravo reality show "Bathroom Divas: So You Want to Be an Opera Star?", says he prefers to produce an opera in the language it was written. Unless there's a great translation by a wonderful writer, he says, anything else is just a "bastardization." Besides, they have English surtitles now.
"Language became a moot point," Diamond says. "There's a whole joke in the opera world that when sopranos are singing in what is called that high tessitura, they're mostly singing vowels, so even if they were singing in English you might not understand them."
You could say the same for Shakespeare, whose plays are in English, but at times as dense and incomprehensible – but beautiful! – as Cantonese. But of course you don't want to look like a complete idiot.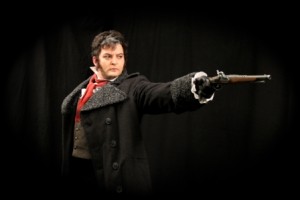 It's hard to go wrong with this work. Starring baritone Aleksey Bogdanov as the title character and soprano Dina Kuznetsova as the fair Tatiana, Eugene Onegin is rich with the dark ache of the unhappy soul, rendered by one of classical music's true masters of drama, the Russian composer Pyotr Ilyich Tchaikovsky, which he adapted from a novel by Alexander Pushkin. Eugene is a douche, to put it bluntly: both a fop and a cad who receives his just desserts for spurning what could've been his one true love. He also kills a guy. Sorry, spoiler alert there.
Many of the great operas contain heartbreak or death or both, with strong feelings being the hallmark of all opera, the most expensive form or live entertainment for a reason. The emotions are big. Everything else has to be big, too.
"All the great operas have this wrenching catharsis that allows for the largeness of the emotion being portrayed through the orchestral music and the voices," Diamond says. "This is really one of the great operas. I think if it wasn't in Russian, it would certainly be amongst the most performed."
Too bad Tchaikovsky didn't write in Italian.