WEEKEND MUSIC: Longterm family Junkies
Posted on April 18, 2013 By Michael Senchuk Entertainment, Music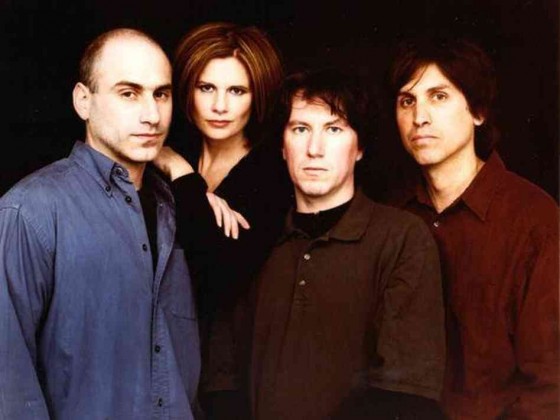 The iconic Cowboy Junkies are in town this weekend for a pair of sold out shows at St. Albert's Arden Theatre, on a weekend where there's as much live music to see around Edmonton as there is in it.
One of the original Canadian bands that crossed country with folk and rock music, the Cowboy Junkies were originally formed by a trio of siblings – Margo, Peter, and Michael Timmins. Perhaps that's why they've remained together so long, ever since their first studio album in 1986; their breakout hit "Sweet Jane" happened in 1989. Other sibling groups haven't fared as well, take Oasis, for example. So maybe it's even more of a feat that the Cowboy Junkies have stayed together this long.
The band has continued to release new music since the mid-1980's, including a four-disc set over the last three years called the Nomad Series. The band continues to tour supporting this release, as well as all their earlier material – including "Sweet Jane," of course. You'll rarely find more loyal fans than Cowboy Junkies fans. No surprise the shows are sold out.
Friday
Daniel Wesley – Born and raised in Vancouver, this alt-rocker is as renowned for his voice as his guitar work. He's currently touring to support his sixth studio album, "Ocean Wide." Avenue Theatre, 8 pm, $20. Tickets at YEG Live.
Lola Parks – Perhaps we're being invaded from the West coast, this world traveling singer-songwriter hails from Victoria. She spends a lot of time touring Central America, and has even recorded music in Nepal. Audiences everywhere are captivated by her delightful jazz-infused folk stylings. The Carolines open the show. The Artery, 8 pm, $8.
Saturday
J.R. Shore – Splitting his time between Nashville and his home town of Calgary, this is the award-winning songwriter's second stop in Edmonton this year, supporting his 2013 double album "State Theatre," which includes twelve original tracks on the first disc, and deep cut cover songs on the second, delving down into the mines of folk music. Festival Place, Sherwood Park, 7:30 pm, $19.
Peter Katz and Emma Lee – This pair of singer-songwriters has been collaborating and accompanying each other on records since 2010, and are now touring together. While Katz is more folk-roots and Lee more alt-country, you can expect them to play their own material, join in with each other to create alt-folk-country-roots music, and combine for some powerful cover songs as well. Haven Social Club, 8 pm, $15.
Death – This Detroit "Afro-punk" band actually started out in R&B until they saw an Alice Cooper concert back in the early 1970's. Consisting of three brothers, the band ended its first run in 1977, moved to Vermont and released one album of gospel music. One brother, David Hackney, passed away in 2000, but the remaining two brothers – Bobby and Dannis – have reformed the band and are touring once again. Morals, Panik Attack, and The Allovers also perform. Pawn Shop, 8 pm, $20. For Record Store Day April 20, the band also appears for a meet 'n' greet at Permanent Records, 8126 Gateway Blvd., at 3 pm.
Jenie Thai – This local folk pianist is our feature release party of the weekend. She's been playing piano since the age of five, and has steadily made the rounds of the Canadian music scene while amassing an impressive catalogue of original songs. And if that isn't enough, she may well have the best voice of any female vocalist in the city. Stanley A. Milner Library Theatre, 8:30 pm, $15.