Overlooked classical composer only Edmonton Juno winner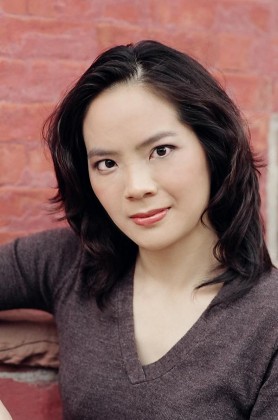 If you don't count k.d. lang's induction into the Canadian Music Hall of Fame, Vivian Fung is the sole Edmonton winner at the 2013 Juno Awards.
"I feel so honoured to be recognized and acknowledged by the Canadian recording industry," she says. "It's a wonderful feeling."
If you have no idea who Vivian Fung is, it's probably because she's a classical musician. She won the Classical Composition of the Year award for her original piece entitled "Violin Concerto" from her latest CD "Dreamscapes," beating out such stiff competition as soundtrack guru Howard Shore – and the story was largely ignored by the mainstream media.
Classical music is almost always overlooked in these sort of things. They never, ever put classical awards on the Juno telecast for fear of bringing the show to a grinding halt. Just go ahead and insert your own Michael Buble joke here.
Fung was even initially left off of an Edmonton Journal report about Edmonton Juno nominees; and Corb Lund, Kreesha Turner, Purity Ring, Ten Second Epic and the Edmonton Symphony Orchestra all came home empty handed. Not that it's a competition or anything.
Not much has changed. After the late Edmonton composer Malcolm Forsyth won his third Juno in 1998, he thundered that it's a "disgrace" that classical music doesn't get more attention in Canada. He made his comments during the obligatory backstage exit interview in front of a handful of disinterested reporters awaiting juicier backstage scrums with Sarah McLachlan and Shania Twain. This was, incidentally, the same year that the rap group the Rascalz refused to accept their Juno award to protest the rap award category not being on TV.
Forsyth didn't go that far.
Fung will also be accepting her trophy – by UPS. The Juilliard-trained composer (Dr. Fung, actually) was in the midst of a move from New York to Los Angeles when she got the news of her Juno victory late Saturday night. On the phone between packing, she says she knows full well the only reason there's media interest now is because of the Juno. It's not for her music. She says she and the people who work at her record label had been "frustrated" in trying to promote her album in Canada, and adds, "especially Edmonton." That's bound to change a little now, of course.
The Edmonton-born musician says there is no feeling of the bittersweet, however. First thing she did when she got the news: "I texted all my friends to share the joy." As for the belated attention she's getting, Fung adds, "It says nothing about me. It says more about what kind of hoops you have to go through to get some sort of acknowledgement. But my work continues no matter what. To me as an artist, the work is the most important thing. Everything else is just icing on the cake."