Alice in Chains comes to Edmonton in July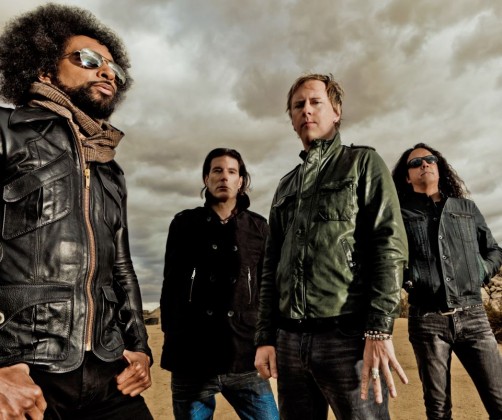 There is great rejoicing in Mudville today – for Alice in Chains is coming to town.
One of the best bands to come of the Seattle scene of the '90s will perform at Rexall Place on Thursday, July 4. Tickets go on sale Friday.
Back in the day, vocalists Jerry Cantrell and Layne Staley created a distinctive sound marked by their dark, rich harmonies, and music that still holds up today. When Staley died in 2002 from drug abuse, the band broke up – Cantrell going solo for a time – but after a series of benefit shows, Chains reformed and added vocalist William DuVall. The band hit the studio, releasing Black Gives Way to Blue in 2009. The next album comes out in May: The Devil Put Dinosaurs Here – and by the title alone fans should be able to see the same dark humour that helped make this band so cool to begin with.