Corb Lund scores hat trick at Edmonton Music Awards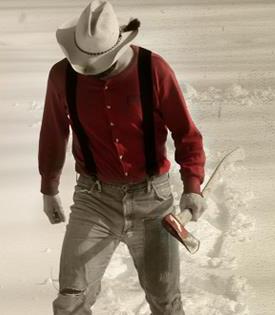 The mandolins and big butch bass bull fiddles have taken over music in Edmonton. They'll come for our guns next.
We can see by the 2013 winners of the Edmonton Music Awards that we seem to be trending into folk music – like everywhere else you can hear Mumford and Sons on six different radio stations.
Country star Corb Lund came out on top at Sunday's award ceremony at the Royal Alberta Museum Theatre. He took Male Artist of the Year, Country Artist of the Year and the People's Choice Awards. No surprise here. Lund is the most famous artist from (or near) Edmonton at the moment.
But you can make your case for the ongoing folkification of Edmonton from the two awards that went to folk-rock quintet Wool on Wolves, including the coveted Album of the Year for "Measures of Progress. (The band was named Best Group and Best Folk/Roots Act at the 2011 Edmonton Music Awards). Owls By Nature, another more raucous sort of folk-rock band, was named Group of the Year.
"I think the Alt Folk movement being driven by artists like Mumford Sons and Lumineers probably has had an effect," said Edmonton Music Awards producer Danny Fournier. "You're hearing more of those artists on the radio. We've seen way more local folk artists getting featured as Sonic 102's Band of the Month (Owls By Nature, Wool On Wolves) so I think that naturally leads people to lean more towards that music."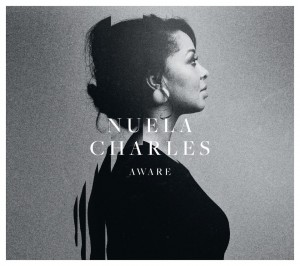 The rest of the winners could be likewise be described as no brainers. Perhaps the greatest upset, if you could call it that, was this year's winner of Rap album Mitchmatic also winning Single of the Year for his upbeat Why Don't You Know?, with many thinking Jay Sparrow's lovely though somewhat less upbeat "Cold Winter Song" might've taken it. Hard choice, really. Sparrow was another double winner Sunday night, taking Pop Recording and Music Video of the Year. Both Sparrow and Mitchmatic, incidentally, are previous Sonic Bands of the Month.
R&B singer Nuela Charles rounds out our double winners in 2013, named Female Singer and R&B Recording of the Year. Last year's "Artist to Watch" Shelbi turned out to be a good call, as the band won Rock Recording of the Year for its latest album, "Hells Comin' With Us." This year's Artist to Watch is One Day Late.
The question comes up for the third time in as many years of the Edmonton Music Awards: Is this really an accurate representation of what's going on in Edmonton's music scene? Short answer: Sort of. It's an accurate representation of the best talent from the recordings that were submitted to the Edmonton Music Awards organization. Not everyone joins the club.
Even so, Fournier says, "I think this is a good reflection of last year's Edmonton music scene (the eligibility period was from Jan. 1-Dec. 31, 2012) and I'm already excited to see what we get for submissions for next year because so far 2013 seems to be fairly different, release wise."
All the Winners
Album of the Year: Wool On Wolves "Measures Of Progress"
Single of the Year: Mitchmatic "Why Don't You Know?"
Group of the Year: Owls By Nature
Male Artist Of The Year: Corb Lund
Female Artist Of The Year: Nuela Charles
Underage Recording Of The Year: The Command Sisters
Pop Recording of the Year: Jay Sparrow "White"
DJ/Electronic Recording of the Year: SIIINES "Diskosn0"
Rap/Hip Hop Recording of the Year: Mitchmatic "It's Probably Raining"
Country Recording of the Year: Corb Lund "Cabin Fever"
Roots/Folk Recording of the Year: Wool On Wolves "Medicine Show"
Rock Recording of the Year: Shelbi "Hells Comin' With Us"
Metal Recording Of The Year: KingDoom "KingDoom"
Blues and/or Jazz Recording of the Year: Great North Blues Band "Great North Blues Band"
R&B/Soul Recording of the Year: Nuela Charles "Aware"
Music Video of the Year: Jay Sparrow "Careless"
People's Choice: Corb Lund
Artist to Watch: One Day Late