Eagles return to Edmonton this fall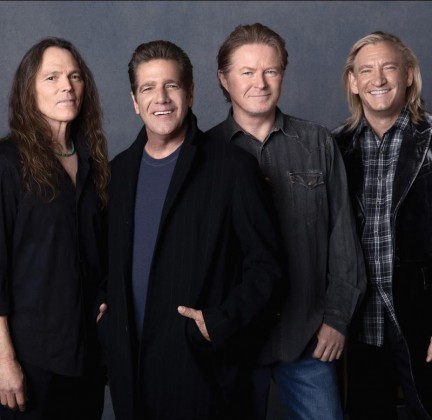 Is it really necessary to call an Eagles tour the "History of the Eagles" tour? All Eagles tours are histories of the Eagles tours.
At least they're being up front about what is sure to be yet another nostalgic trip back in time – coming to Edmonton's Rexall Place on Monday, Sept. 9. Tickets go on sale Monday, May 6.
With the more or less original members Glenn Frey, Don Henley, Joe Walsh and Timothy B. Schmit, the band announced Edmonton among eight new dates on the tour behind a new documentary available on DVD Tuesday: "History of the Eagles." It's a three disc set that includes hitherto unseen footage from the band's 1977 show in Washington, D.C. The Vietnam War was over and America was ready for the peaceful, easy feelings offered up by its most laid back rock band – helping to spawn a movement that would come to be called, by some disparagingly, "soft rock." There are seriously few bands that can do it as well as these four tremendous singers, and they've got the iconic catalogue to prove it: New Kid in Town, Take it to the Limit, One of These Nights, you name your favourite, and don't forget Hotel California. Christ, we can't even if we wanted to.
The concert will feature oodles of memories, along with solo material from the respective band members, which alone could fill an entire night – as this is what the Eagles have dependably done ever since "Hell Freezes Over" came out in 1994. Hell, by press time, remains frozen.