Gigantour 2013 to mangle Edmonton metalheads in July
Posted on May 3, 2013 By Mike Ross Entertainment, Front Slider, Music, music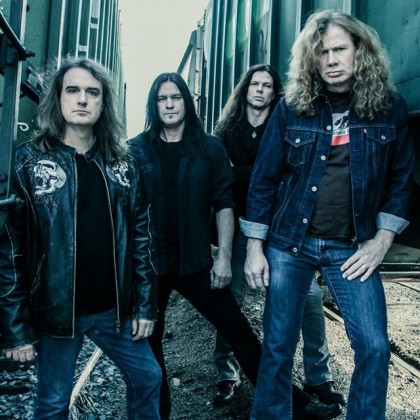 Area metal fans are advised to gird their loins and prepare for the unrelenting brutal sonic assault that is Gigantour. The 2013 edition of Megadeth's touring thrash metal jamboree comes to Edmonton's Rexall Place on Friday, July 26 – also featuring Black Label Society, Device, Hellyeah, Newstead (former Metallica member Jason Newstead's solo project) and Death Division. Tickets go on sale Thursday, May 16.
Megadeth frontman Dave Mustaine hit the news last summer for comments made at a show in Singapore: "Back in my country, my president is trying to pass a gun ban. So he's staging all of these murders, like the Fast and Furious thing down at the border and Aurora, Colorado, all the people that were killed there. And now the beautiful people at the Sikh temple."
OK, so he's a nuthead. But it cannot be denied that Mustaine is a passionate showman who has helped lead a new breed of heavy metal musicians, those who believe that while heavy metal must be heavy, it must also be fast. Hence the term "speed metal." Leave the power ballads to bands like Sabbath was the general feeling back in the day, and thus was sowed the first major schism in the metal scene that still reverberates with aftershocks today. It seemed Mustaine was destined to leave Metallica to become the anti-pope of a new movement; he'd also found God somewhere in there (following an arm injury that almost, but didn't, end his playing career), so the destiny thing fits.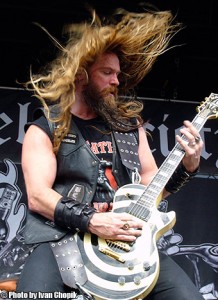 Let it also be said that while Mustaine might not want to have a band like Rotting Christ on the Gigantour bill, he sure knows how to pick some good bands. These are some his favourites. Black Label Society, featuring the always entertaining Zakk Wylde, longtime Ozzy Osbourne guitarist, is touring behind its new DVD, "Unblackened," which is "semi-acoustic," as unplugged as Zakk Wylde is going get. Hellyeah is getting a lot of buzz these days; the band features two guys from Mudvayne. In fact all the bands on the bill have some kind of "superstar" pedigree, according to Mustaine, whose own band Megadeth is soon to release a new album, Super Collider. As he says in a press release, "With Zakk, David, Vinnie, and Jason there are going to be fans from Ozzy to Disturbed to Pantera to Metallica and everything that's metal in-between! Don't miss the metal festival of the summer!"
You had us at "metal." No need to say any more – please.