Bay City Roller comes out clean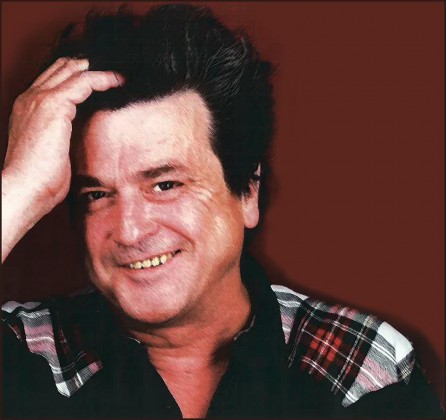 That Les McKeown of the Bay City Rollers could admit to being bisexual on the British reality show "Rehab" four years ago and suffer no apparent backlash from his loyal female fans is a sure sign of progress in society.
"I would imagine that would've been completely taboo back in the '70s," the 57-year-old singer says in a recent phone interview. "God knows the newspapers would've been hounding you. The attitudes back then were completely different."
Tell it to the old school British tabloids – which had field day in 2009 hooting about the singer's "secret gay life." No one, however, seemed to care (other than his wife). After he got sober, McKeown put together a fresh show and played to sell-out houses across North America in 2011 – including Edmonton. The tartan army is set to descend a second time when Les McKeown's Bay City Rollers returns to the Century Casino Friday night. More shouts of "take off your clothes!" are expected. The show is sold out. It's clear Bay City Roller fans couldn't care less whom their teen idol slept with. He may have even found some new fans.
"I think the fans are of an age now where they've been through life," McKeown says. "They understand there's a thousand different ways people can be and it's all good as long as I'm not murdering anyone or causing an atomic bomb to blow up. These things can sometimes be blown out of proportion, and this was. There are still elements that were true. Yeah, I've got nothing to hide about my affairs with men, women or, well, there were no animals."
He jokes, but it took a crisis to get it out of him. After McKeown lost both his parents at the same time, he descended deeper into alcoholism and drugs, he says, "And when the doctor said I probably wouldn't see the next Christmas, I didn't care. I just went to the pub like normal." Only after he woke up in the hospital one day did he agree to go to Passages, a luxury rehab clinic in Malibu, California, which uses psychotherapy (and allows cameras, apparently) to get to the root of their clients' problems.
McKeown didn't want to go to rehab, "but I went, and I'm glad I did. I spent four months there, sorting myself out, getting my head straight, and ever since I left, everything has been just great. I didn't know whether this new life was real or fake, and the more I lived it, the more it became my life."
And a surreal life it has been. The Scottish singer was 18 when he joined the Bay City Rollers, which quickly became ridiculously huge in the UK, spilling over to America with the quick No. 1 hit Saturday Night in 1975. It didn't last long, as these things don't. McKeown left the band three years later for a solo career, got married, had a kid, lived the quiet life, more or less, and the Bay City Rollers faded away. The fans remained. It's ironic that boy bands in general have such a short shelf life on the pop charts, but the fandom endures with a vengeance. Hence one boy band reunion after another and middle-aged women still losing their minds over Donny Osmond. Rollermaniacs still come out to McKeown's shows, festooned in tartan, and probably will for quite some time to come.
The singer reflects, "I'm often surprised the way I am now when I can see the way I used to be. Some rock stars and people around from the '70s still seem to be living in a type of '70s bubble. Thank God I've been able to come through a really bad part of life – in public. It really is liberating to have been through that on TV and the newspapers and everybody knows about me. It was a slightly worrying time, but I'm very pleasantly surprised the world's just normal, and the whole world is filled with people like me."